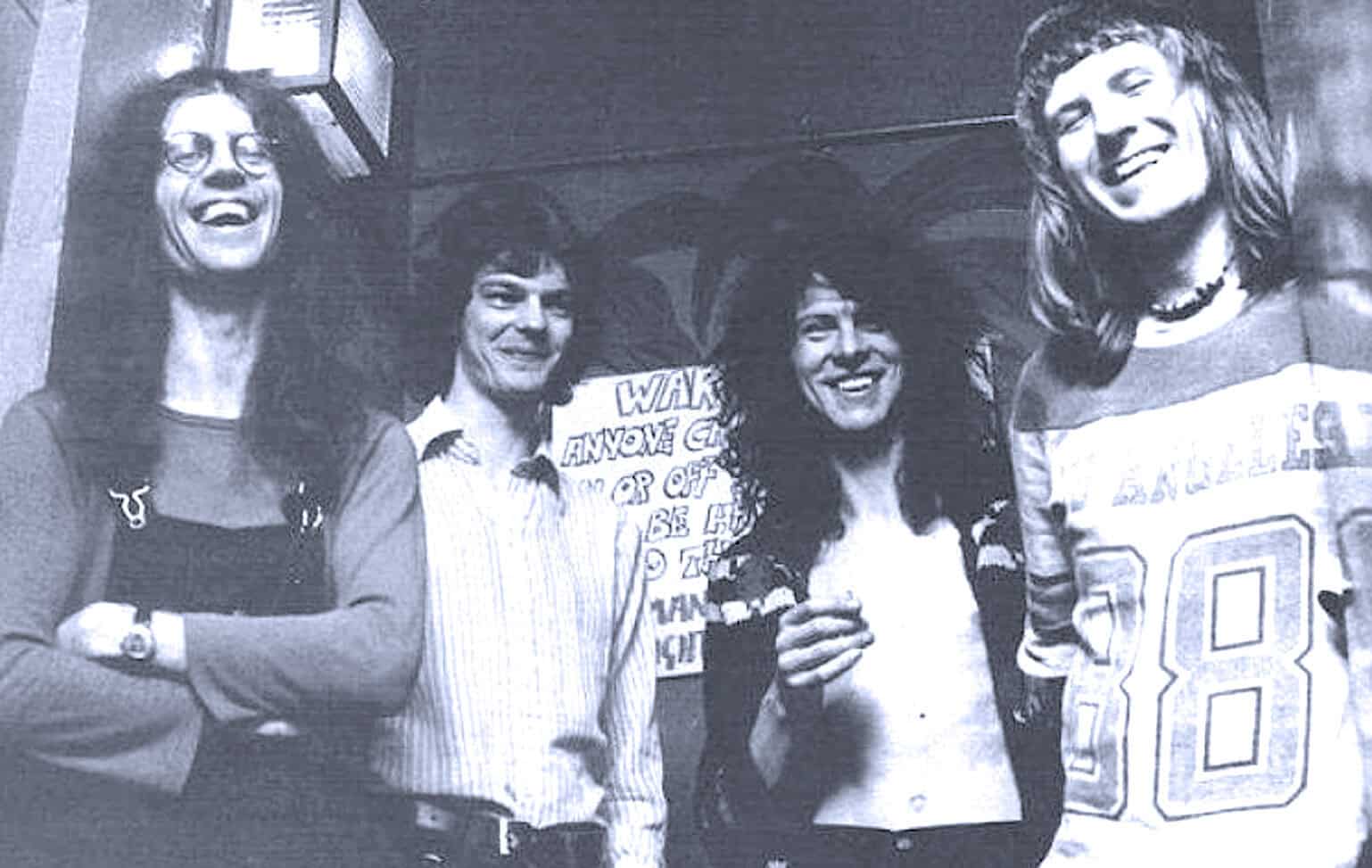 Hatfield And The North- Live In Paris – 1973-1974 – Past Daily Soundbooth
Hatfield And The North – Live In Paris – January 2, 1973 – February 5, 1974 – ORTF – Gordon Skene Sound Collection –
A dose of Prog tonight by way of Canterbury Sound legends Hatfield And The North, September of 1973 and broadcast in February 1974.
Hatfield And The North grew out of a line-up of ex-members of blues/jazz/rock band Delivery, Pip Pyle (drums, who had since played with Gong), Phil Miller (guitar, who had joined Matching Mole), and Phil's brother Steve Miller (Wurlitzer electric piano, who had joined Caravan). Replacing Roy Babbington on bass was Richard Sinclair (who played with Steve Miller in Caravan). This line-up moved away from the blues idiom of the early Delivery towards pieces based on riffs in odd time signatures and protracted melodies associated with the Canterbury style.
The band played a few live shows between July and September that year, and gained their first record contract with Virgin Records with the 'Sinclair cousins'…as Steve Miller was replaced by Dave Sinclair (Hammond organ, also from Matching Mole and Caravan), the band soon changed their name to Hatfield and the North.
Delivery reunited for a BBC session in November 1972 with Steve Miller, Phil Miller, Lol Coxhill, Roy Babbington (bass), Pip Pyle, and Richard Sinclair on vocals. (Steve Miller went on to release a couple of duo albums with Coxhill in 1973/74.)
Dave Sinclair left in January 1973, shortly after the band's appearance (with Robert Wyatt on guest vocals) on the French TV programme Rockenstock, and was replaced by Dave Stewart (from Egg) before the band's first recordings were made. That's the show that's on your player right now.
The band recorded two albums, Hatfield and the North (1974) and The Rotters' Club (1975). Backing vocals on the two albums were sung by The Northettes: Amanda Parsons, Barbara Gaskin and Ann Rosenthal. On the autumn 1974 "Crisis Tour", which Hatfield co-headlined with Kevin Coyne, the opening act was a duo of Steve Miller and Lol Coxhill (also previously of Delivery) and Coxhill usually guested with Hatfield on the jamming sections of "Mumps".
After disbanding, Dave Stewart formed National Health with Alan Gowen from Gilgamesh; Phil Miller was a member throughout the band's existence, and Pyle joined in 1977. (Richard Sinclair also sat in on a couple of gigs and a BBC radio session that year.) Hatfield and the North and Gilgamesh had played a couple of shows together in late 1973, including a joint "double quartet" set, in some ways the prototype for National Health. Miller, Stewart, Pyle and Sinclair also worked together in various combinations on other projects.
The name of the band was inspired by the road signage on the main A1 road heading north from London, where the a succession of signs referred to the first major town, and the overall direction, as 'A1 Hatfield & the North'.
Caveats about tonight's show – the first portion suffers from sound problems – the engineer was having a hard time getting a decent mix happening and there are flashes of feedback before it finally settles down. It doesn't help that the mix is pretty awful. But when you're doing it on the fly, sometimes miracles happen just as easily as complete screwups. By the second half, the sound problems are ironed out.
But with all that in mind, it really shouldn't detract you from experiencing one of the pivotal bands during this crucial period in music evolution.