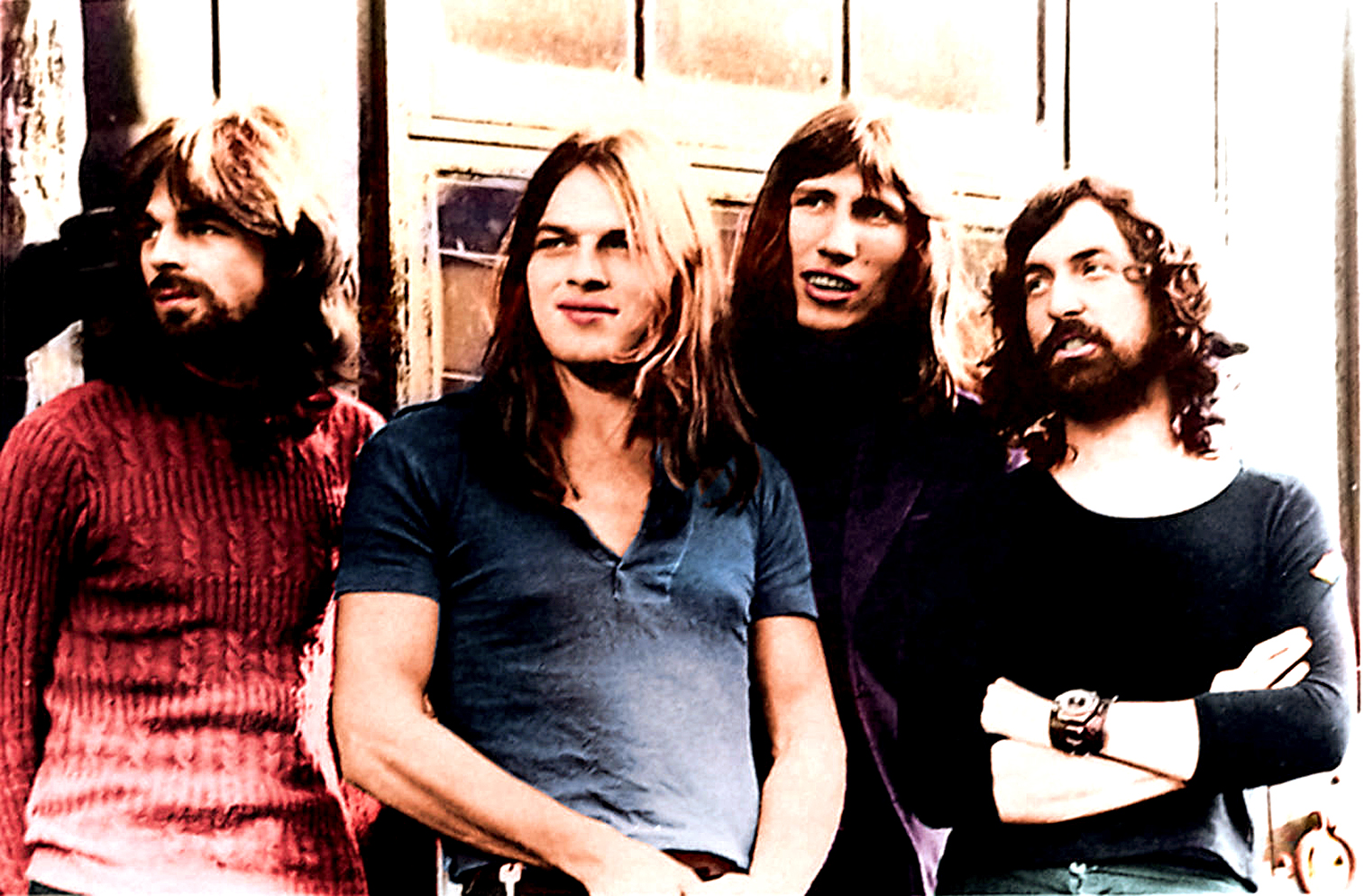 Pink Floyd – Live In Montreux – 1970 – Past Daily Soundbooth
Pink Floyd – in concert at The Old Casino – Montreux – November 21, 1970 – Swiss Radio – Gordon Skene Sound Collection –
Historic Pink Floyd tonight. Recorded at The Old Casino in Montreux on November 21, 1970 and broadcast by Swiss Radio. The concert comes about a month after the release of Atom Heart Mother and was part of a major tour to promote it.
In October 1970, Pink Floyd released Atom Heart Mother. An early version premièred in France in January, but disagreements over the mix prompted the hiring of Ron Geesin to work out the sound problems. Geesin worked to improve the score, but with little creative input from the band, production was troublesome. Geesin eventually completed the project with the aid of John Alldis, who was the director of the choir hired to perform on the record. Smith earned an executive producer credit, and the album marked his final official contribution to the band's discography. Gilmour said it was "A neat way of saying that he didn't … do anything". Waters was critical of Atom Heart Mother, claiming that he would prefer if it were "thrown into the dustbin and never listened to by anyone ever again". Gilmour was equally dismissive of the album and once described it as "a load of rubbish", stating: "I think we were scraping the barrel a bit at that period". Pink Floyd's first number 1 album, Atom Heart Mother was hugely successful in Britain, spending 18 weeks on the UK chart. It premièred at the Bath Festival on 27 June 1970.
Pink Floyd toured extensively across America and Europe in 1970. In 1971, Pink Floyd took second place in a reader's poll, in Melody Maker, and for the first time were making a profit. Mason and Wright became fathers and bought homes in London while Gilmour, still single, moved to a 19th-century farm in Essex. Waters installed a home recording studio at his house in Islington in a converted toolshed at the back of his garden. In January 1971, upon their return from touring Atom Heart Mother, Pink Floyd began working on new material. Lacking a central theme, they attempted several unproductive experiments; engineer John Leckie described the sessions as often beginning in the afternoon and ending early the next morning, "during which time nothing would get [accomplished]. There was no record company contact whatsoever, except when their label manager would show up now and again with a couple of bottles of wine and a couple of joints". The band spent long periods working on basic sounds, or a guitar riff. They also spent several days at Air Studios, attempting to create music using a variety of household objects, a project which would be revisited between The Dark Side of the Moon and Wish You Were Here.
Released in October 1971, "Meddle not only confirms lead guitarist David Gilmour's emergence as a real shaping force with the group, it states forcefully and accurately that the group is well into the growth track again", wrote Jean-Charles Costa of Rolling Stone. NME called Meddle "an exceptionally good album", singling out "Echoes" as the "Zenith which the Floyd have been striving for". However, Melody Maker's Michael Watts found it underwhelming, calling the album "a soundtrack to a non-existent movie", and shrugging off Pink Floyd as "so much sound and fury, signifying nothing". Meddle is a transitional album between the Barrett-influenced group of the late 1960s and the emerging Pink Floyd. The LP peaked at number 3, spending 82 weeks on the UK chart.
Here's a reminder – Pink Floyd devotees have this one, but new fans will find a good discovery. Either way, crank it up and enjoy.