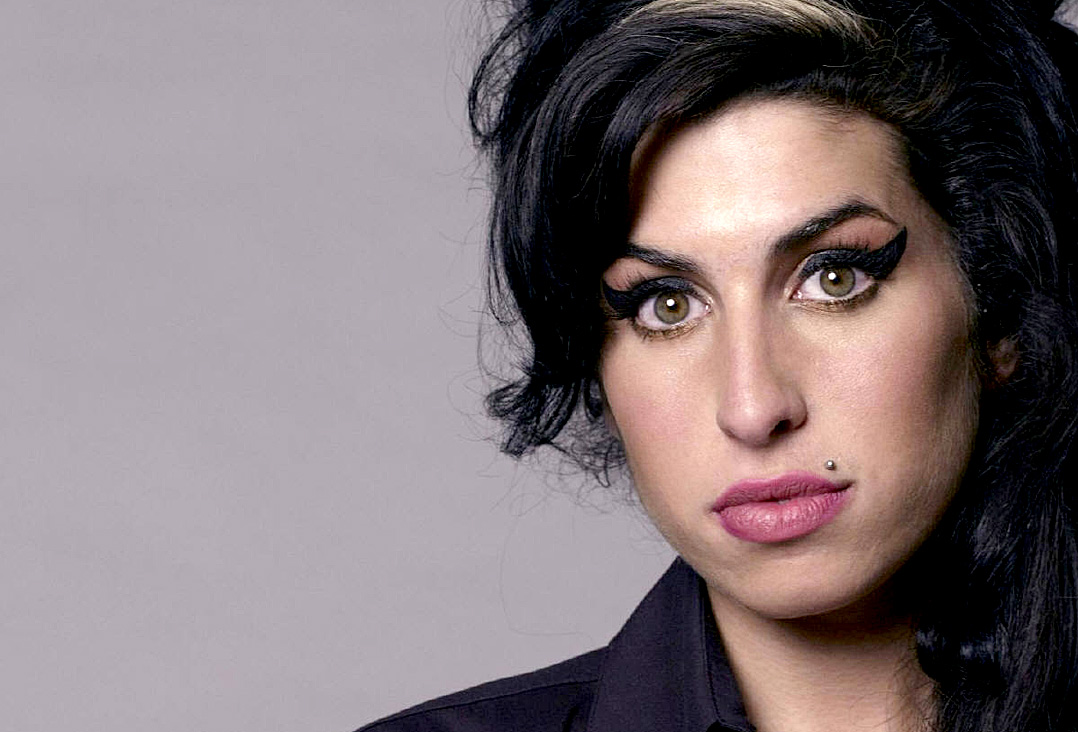 Amy Winehouse – Live At Hove Festival, 2007 – Past Daily Soundbooth
Amy Winhouse in concert tonight. Recorded live at The Hove Festival in Norway from 2007.
Amy Winehouse had an astonishingly short career, having arrived and peaked within a period of less than five years, with the remaining years mired in drama and tragedy; ending in death in 2011 at 27 of alcohol poisoning.
Winehouse was known for her deep, expressive contralto vocals and her eclectic mix of musical genres, including soul, (sometimes labelled as blue-eyed soul and neo soul), rhythm and blues, and jazz. The BBC's Garry Mulholland called Winehouse "the pre-eminent vocal talent of her generation". According to AllMusic's Cyril Cordor, she was one of the UK's premier singers during the 2000s; "fans and critics alike embraced her rugged charm, brash sense of humor, and distinctively soulful and jazzy vocals". In The Guardian, Caroline Sullivan later wrote that "her idolisation of Dinah Washington and the Ronettes distinguished her from almost all newly minted pop singers of the early 2000s; her exceptionally-susceptible-to-heartbreak voice did the rest". Soon after Winehouse's death, a number of prominent critics assessed the singer's legacy: Maura Johnston from The Village Voice said, "When she was on, Winehouse had few peers—she wasn't an octave-jumper like other big divas of the moment, but her contralto had a snap to it that enriched even the simplest syllables with a full spectrum of emotion"; Sasha Frere-Jones of The New Yorker proclaimed, "Nobody can match Winehouse's unique transitions or her utterly weird phrasings. She sounded like an original sixties soul star, developed when the landscape had no rules. But now untrammeled traditionalism is in the lead and her beautiful footnote has been cut short. American soul—through visionaries like Erykah Badu and Janelle Monae and Jill Scott—had moved on. But Winehouse was a fine shepherd of the past."
By contrast, Robert Christgau dismissed Winehouse as "a self-aggrandizing self-abuser who's taken seriously because she makes a show of soul". In his opinion, the singer "simulated gravitas by running her suicidal tendencies through an amalgam of 20th-century African-American vocal stylings—the slides, growls, and melismatic outcries that for many matures are now the only reliable signifiers of pop substance".
On 13 February 2012, Winehouse was ranked 26th on VH1's 100 Greatest Women in Music list. In March 2017, singer-songwriter Bob Dylan said he was enjoying listening to Winehouse's last record (Back to Black), and called her "the last real individualist around."
Her story certainly goes along with the mythic "rock stars dying at 27″ syndrome. But Amy Winehouse wasn't a Janis Joplin or Jimi Hendrix – she was a very good and talented singer, who had the gift of blending genres together and coming out with something appealing and original, or at least very reminiscent of the best R&B of the 1960s. But one-of-a-kind she wasn't – and maybe the real tragedy was not being around long enough to discover what she could really do; how she could have evolved and, coming out the other end of the string of tragedies which eventually brought her down, what would she have been like with a clear view on life.
We'll never know.
All you can do is turn up this concert from the 2007 Hove Festival in Norway and wonder.