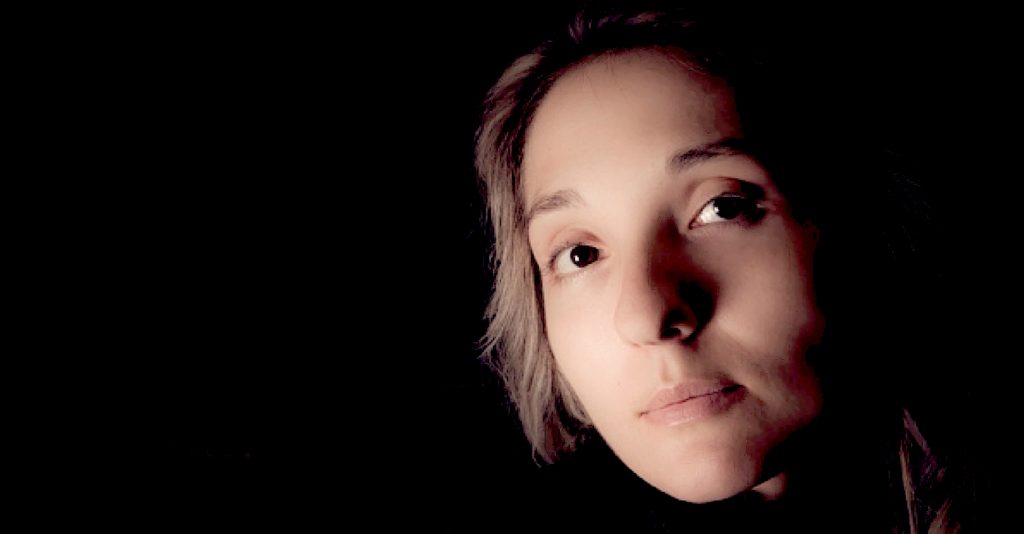 Anastasya Terenkova In Recital – 2015 – Past Daily Mid-Week Concert
Anastasya Terenkova – In Recital – Musée d'Orsay, Paris – January 27, 2015 – Radio France –
Celebrated Russian rising star Anastasya Terenkova in recital tonight. Recorded live in the Auditorium at Musée d'Orsay in Paris by Radio France on January 27, 2015.
Fascinating concert, billed as "Bach to Bach" it consists primarily of Bach, Bach transcriptions, transcriptions of Bach and an encore by Scarlatti.
Here's the rundown:
Johann Sebastian Bach
Prelude in sim minor BWV 855a transcribed by Alexandre Siloti
Alessandro Marcello
Oboe Concerto, arranged as Keyboard Concerto in D minor, BWV 974 transcribed by Johann Sebastian Bach
Johann Sebastian Bach
Sonata for flute and keyboard in E flat major: Sicilienne, arrangement for piano, BWV 1031 transcribed by Wilhelm Kempff
English suite in G minor, BWV 808, No. 3
Choral Ich ruf zu dir, Herr Jesu Christ, BWV 639 : piano transcription transcribed by Ferruccio Busoni
Partita for violin n ° 3 in E major : Prelude, Gavotte, Gigue, transcription for piano, BWV 1006 transcribed by Serge Rachmaninov
Toccata in C major: Intermezzo "Adagio", BWV 564 , transcribed by Ferruccio Busoni
Encore:
Domenico Scarlatti
Sonata in D minor K. 141
A little background on Anastasya Terenkova via her management site:
Internationally renowned pianist Anastasya Terenkova combines French poise and her native Russian spirit with "the speed and grace of a Formula One driver" – Jonathan Levi, The New York Times.
After finishing her studies at Gnessin's Special Music School for gifted children, Russian born Anastasya was accepted into the Paris National Superior Conservatory of Music and Dance, where she completed her education, including the prestigious postgraduate courses "Perfectionnement" and "Artist Diploma", studying with Jacques Rouvier (piano) and Itamar Golan (chamber music). She was quickly recognized by Diapazon Magazine as a "ravishing pianist".
Anastasya has received international critical acclaim and numerous awards, including 2nd Prize at the Cincinnati International World Piano Competition, 1st Prize at the Dorothy MacKenzie Artist Recognition Competition, and the prestigious 2010 "Gawon" International Music Award, Seoul, South Korea.

Performing throughout Europe, United States, Canada, South Korea, China, Egypt and South Africa, Anastasya is regularly invited to renowned international festivals, such as Annecy Classic Festival, Auvers-sur-Oise, Saint-Riquier, Menton festival, «Piano aux Jacobins », Périgord Noir, Liszt en Provence, Nohant festival in France, "Le Printemps des Arts de Monte-Carlo », «International Keyboard Institute and Festival », New-York, « Myra Hess Concert Series », Chicago, Bluthner Piano Series, Leipzig, Trestler Music Series, Montréal, Palau de les Arts Reina Sophia, Valencia, King's Place Music Festival, London, Helsinki Art Center, Auditorio National de Madrid, Teatro Coliseo, Buenos Aires, Ljubljana Music Festival, Emilia Romagna Festival, Mittlefest, Italy. She also has been giving master classes at "Paris International piano master classes", International Keyboard Festival and Institute/IKIF at Mannes College, New York, Pretoria University, South Africa.
An accomplished soloist, Anastasya is also devoted to chamber music, performing with such musicians as Gilles Apap, Laurent Nauri, Jerome Ducros, Tatiana Samuil, Natalia Tchitch, Alissa Margulis, Michael Michalakakos, Liana Gourdjia, Sergei Dreznin, Pavel Gomziakov, Johannes Fleischmann, Georgi Anichenko.

Anastasya regularly records for the radio and television (Arte, Medici TV, France Musique, France Culture, Radio Classique etc).
Enjoy the recital.