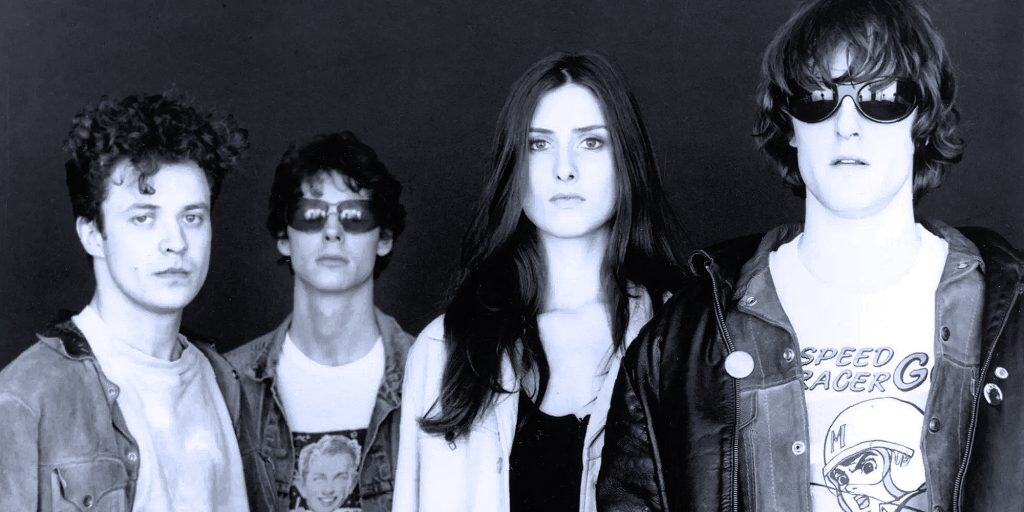 Spiritualized – In Session – 1995 – Past Daily Soundbooth
Spiritualized – in session for John Peel – January 31, 1995 – broadcast, March 18 – BBC Radio 1 –
Spiritualized in session for John Peel tonight. Recorded at BBC Radio 1 on January 31, 1995 and broadcast on March 18th of that year.
Following a breakdown in relations between Spacemen 3 co-frontmen Peter Kember and Jason Pierce, the group's bassist Will Carruthers, drummer Jonny Mattock, and guitarist Mark Refoy were asked by Pierce to form a new group alongside local friend Steve Evans, subsequently calling themselves Spiritualized. The band took their name from an adaptation of the text on the back label of a bottle of Pernod. Due to formation from a majority of Spacemen 3 members, a technical clause meant that Spiritualized had to maintain the Spacemen 3 recording contract with Dedicated Records.
The first Spiritualized release, in 1990, was a cover of The Troggs' "Anyway That You Want Me"; the record heralded the official split of Spacemen 3 following contractual wrangles over the band's name and its use in Spiritualized-related promotional material (initial copies of "Anyway That You Want Me" came with a Spacemen 3 logo on the sleeve).
Evans was replaced on keyboards by Pierce's then-girlfriend Kate Radley for the follow-up single, "Run"/"I Want You". A number of singles followed, before the band, in early 1992, released their first LP Lazer Guided Melodies, which had been recorded in Rugby over the previous two years. The band embarked on a tour with The Jesus & Mary Chain after the release of the album. A second album, Pure Phase, was released in 1995, and a third, Ladies and Gentlemen We Are Floating in Space emerged in 1997 to critical acclaim and commercial success. Following promotional activity for Ladies And Gentlemen We Are Floating in Space, Gregg Hale left the band on good terms, but Sean Cook, Damon Reece and Michael Mooney threatened a strike in protest over low salaries and appearance fees. New contracts of employment were drawn up between Pierce and the musicians, and the same contracts were then used to fire them (to general disbelief by the music press at the time). In response, Messrs Cook, Reece and Mooney formed Lupine Howl.
And Nothing Hurt is the band's eighth studio album released on 7 September 2018 through Fat Possum Records in the United States and Bella Union in the United Kingdom, and is the band's first album in six years. The album was announced on 11 June 2018, along with the release of the album's first singles, "I'm Your Man" and "A Perfect Miracle" and was produced by Jason Pierce.
For a reminder about what they were up to in 1995, here is their 2nd session for John Peel at BBC Radio 1 from 1995.