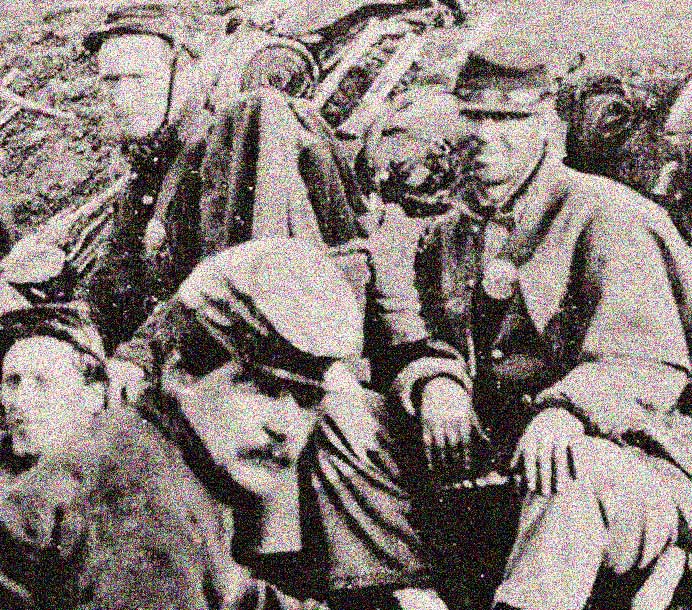 July 1, 1938 – Gettysburg Revisited – July 1, 1863
| | |
| --- | --- |
| | [laterpay_premium_download target_post_id="8910″ heading_text="Download For $1.99:" description_text="July 1, 1938 – Gettysburg anniversary – Mutual- Gordon Skene Sound Collection" content_type="link"] |
Battle of Gettysburg 75th Memorial – July 1, 1938
Next week will mark the 158th anniversary of the Battle of Gettysburg, the battle that signaled a turn in the Civil War. Obviously, no recordings or on-the-spot news reports from that period exist, but a 75th anniversary observance of the battle in 1938  yielded interviews with some of the last survivors of that battle, in what was referred to as the last reunion of surviving participants in the Civil War.
And it's interesting and somewhat ironic that, 158 years later, some of the underlying causes for that civil war are being scrutinized again – those things that divide us are still very much there. Makes you wonder sometimes.
But on July 1st in 1938 it was a media frenzy. With batteries of photographers, radio and newspaper reporters descending on the former battlefield and those last surviving members of that battle asked over and over again to retell stories and give eye-witness accounts of a period of time growing dimmer from view even in 1938. Listening back now, seventy-five years after that event and 150 years since the initial event it doesn't seem so distant. The words of ghosts, maybe. A strange sense of nostalgia at the time – those photos taken by Matthew Brady and the chilling realities that war brings.
History runs a very wide spectrum of feelings and thoughts. The end result asking "was anything learned?".
You can be cynical or optimistic – they are on common ground here.
Here is that broadcast, from July 1,1938 as presented by The Mutual Broadcasting System. At a scant 15 minutes it seems like lip-service, we could have used more insights – I feel badly for the interview that didn't happen because there was no time.
History so often feels just like that.