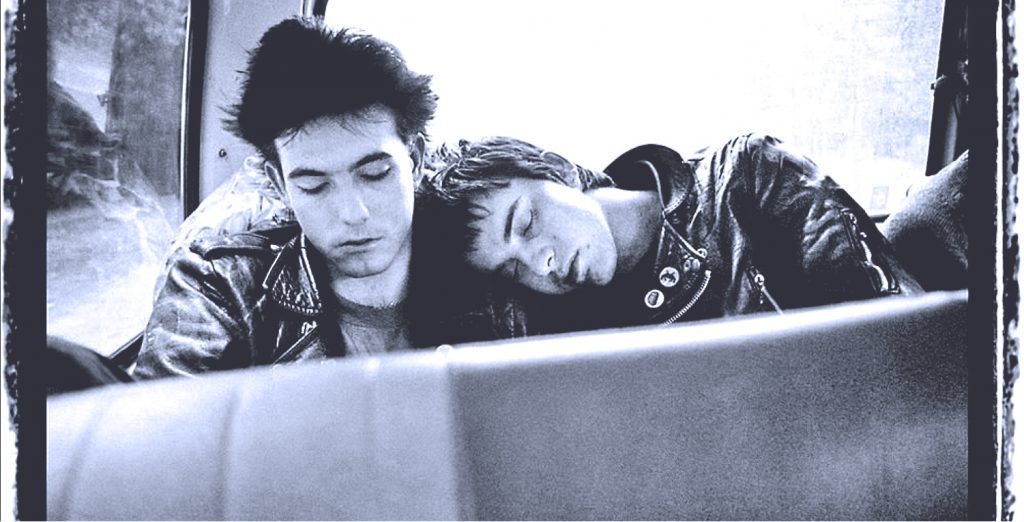 The Cure – Live In Sydney – 1980 – Past Daily Backstage Pass
The Cure – Live in Sydney – August 9, 1980 – Triple J Radio – Gordon Skene Sound Collection –
The Cure this weekend. Recorded live in Sydney on August 9, 1980 and broadcast over Triple J.
The founding members of the Cure were school friends at Notre Dame Middle School in Crawley, West Sussex. They first performed in public at an end-of-year show in April 1973 as members of a one-off school-band called Obelisk. That band consisted of Robert Smith on piano, Michael "Mick" Dempsey on guitar, Laurence "Lol" Tolhurst on percussion, Marc Ceccagno on lead guitar and Alan Hill on bass guitar. In January 1976, while at St Wilfrid's Comprehensive School, Ceccagno formed a five-piece rock band with Smith on guitar and Dempsey on bass, along with two other school friends. They called themselves Malice, and rehearsed David Bowie, Jimi Hendrix and Alex Harvey songs in a local church-hall. By late April 1976 Ceccagno and the other two school-friends had left, and Tolhurst (drums), Martin Creasy (vocals), and Porl Thompson (guitar) had joined the band. This lineup played all three of Malice's only documented live-shows during December 1976. In January 1977, following Martin Creasy's departure, and increasingly influenced by the emergence of punk rock, Malice's remaining members became known as Easy Cure – after a song written by Tolhurst.
The Cure released their debut album Three Imaginary Boys in May 1979. Because of the band's inexperience in the studio, Polydor Records scout Parry and engineer Mike Hedges took control of the recording. The band, particularly Smith, were unhappy with the album; in a 1987 interview, he admitted: "a lot of it was very superficial – I didn't even like it at the time. There were criticisms made that it was very lightweight, and I thought they were justified. Even when we'd made it, I wanted to do something that I thought had more substance to it." The band's second single, "Boys Don't Cry", was released in June. The Cure then embarked as the support band for Siouxsie and the Banshees' Join Hands promotional tour of England, Northern Ireland, Scotland and Wales between August and October. The tour saw Smith pull double-duty each night by performing with the Cure and as the guitarist with the Banshees when John McKay quit the group in Aberdeen. That musical experience had a strong impact on him: "On stage that first night with the Banshees, I was blown away by how powerful I felt playing that kind of music. It was so different to what we were doing with the Cure. Before that, I'd wanted us to be like the Buzzcocks or Elvis Costello; the punk Beatles. Being a Banshee really changed my attitude to what I was doing."
As a reminder – here is that performance from 1980. Changes on the horizon and bigger things to come. And 40 years later . . . .
Crank it up -it's the weekend, after all.
As you know, we've suspended our ads in order to make Past Daily a better experience for you without all the distractions and pop-ups. Because of that, we're relying more on your support through Patreon to keep us up and running every day. For as little as $1.00 a month you can make a huge difference as well as be able to download all of our posts for free (news, history, music). You'll see a banner just below. Click on that and become a subscriber – it's easy, painless and does a world of good.