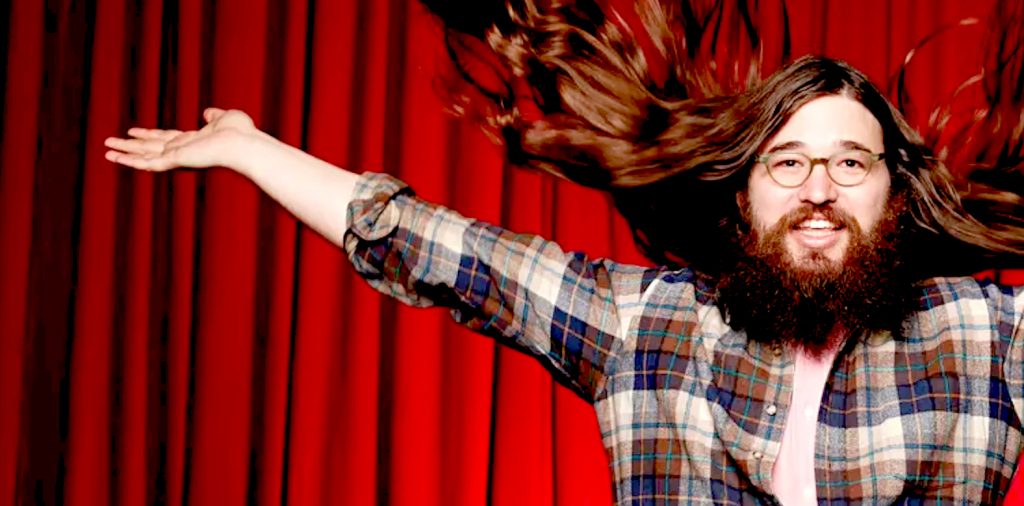 Matthew E. White In Session – 2021 – Past Daily Soundbooth – Music In The Time Of COVID
Matthew E. White – in session for John Kennedy's X-Posure Program – Radio X, London – September 11, 2021 – Radio X –
Matthew E. White in a socially distanced session for John Kennedy's X-Posure program at Radio X in London – broadcast on September 11, 2021. The session comes hot on the heels of the White's band getting together after two years isolation with an eye on resuming a tour that was so rudely interrupted in 2019.
Hard to imagine it's been almost two years since the lockdown happened – almost two years since COVID-19 made its presence known around the world; ruining and disrupting lives. Every aspect of normal everyday life suffered as the result and music seems to have fared about the worst. Clubs closed, concerts and tours cancelled – its only been in recent months where anything even remotely resembling getting back to normal is happening. And even that is loaded with doubts.
But there are still sessions happening – socially distanced with either no audience or small audience. Better than nothing.
Matthew E. White is an American singer, songwriter, producer and arranger. He has worked as a collaborator, producer, and arranger for acts including Bedouine, Natalie Prass, Cocoon, Foxygen, Justin Vernon, Hiss Golden Messenger, Sharon Van Etten, Ken Vandermark, Steven Bernstein, The Mountain Goats, Dan Croll and Slow Club. As a solo artist he has released two studio albums, Big Inner and Fresh Blood, and two collaboration albums, Gentlewoman, Ruby Man with Flo Morrissey and Broken Mirror: A Selfie Reflection with Lonnie Holley. White is also the founder and a co-owner of Spacebomb, originally conceived as a record label with a house band, and now a multi-disciplinary music company with a studio and offices in Richmond, Virginia.
In January 2017, White, along with English singer and songwriter Flo Morrissey, released Gentlewoman, Ruby Man, an album consisting of versions of tracks by artists such as Frank Ocean, the Velvet Underground, Leonard Cohen, James Blake, and the Bee Gees. The album was produced by White in Richmond, Virginia and released by Glassnote Records. The duo performed their cover of Grease on The Late Show with Stephen Colbert before playing the album live four times at concerts in New York, London, Paris and Richmond, VA.
Between producing Natalie Prass' 2015 self titled debut album for Spacebomb, which Pitchfork awarded 8.4 and Best New Music, and her follow up The Future and the Past for ATO Records, the pair collaborated on the single Cool Out which was released for Record Store Day 2016, and later saw success when it featured in the closing scene of Netflix movie To All the Boys I've Loved Before in 2018.
After meeting back stage of London's Queen Elizabeth Hall at David Byrne's Meltdown Festival in August 2015, White teamed up with American visual artists and musician Lonnie Holley, to make Broken Mirror: A Selfie Reflection. The album was released by Spacebomb and Jagjaguwar in 2021.
Settle down and hit the play button – there's another insane week ahead and we need sustenance.
As you know, we've suspended our ads in order to make Past Daily a better experience for you without all the distractions and pop-ups. Because of that, we're relying more on your support through Patreon to keep us up and running every day. For as little as $1.00 a month you can make a huge difference as well as be able to download all of our posts for free (news, history, music). You'll see a banner just below. Click on that and become a subscriber – it's easy, painless and does a world of good.