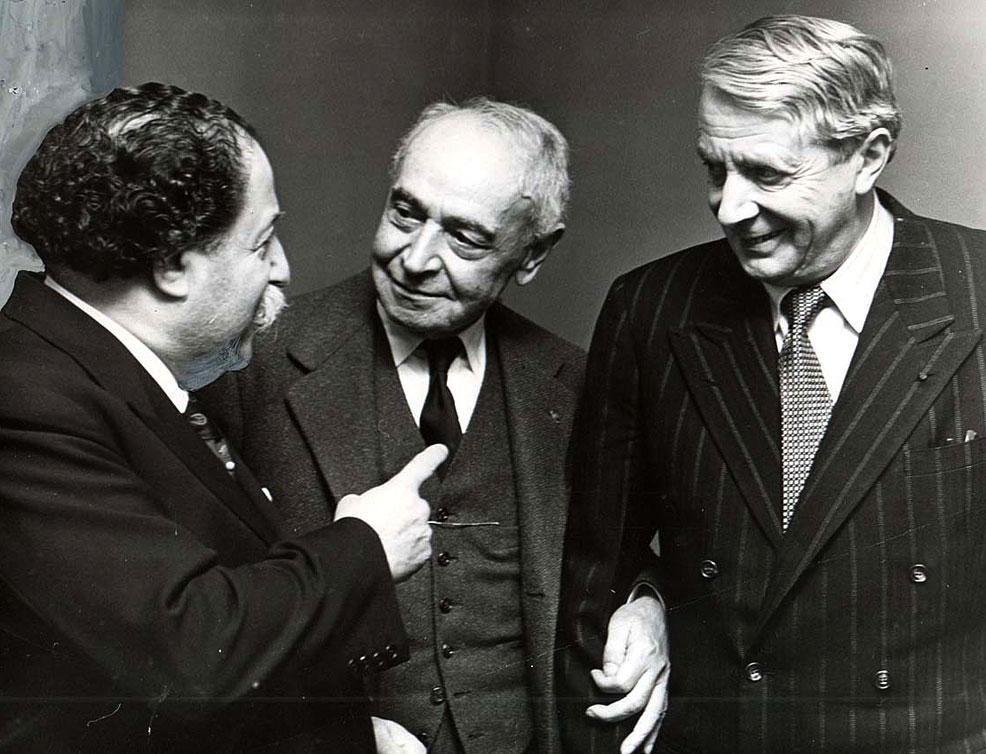 Serge Koussevitzky And The Boston Symphony Rehearse Music Of Beethoven – 1949 – Past Daily Weekend Gramophone
NBC Radio – The Boston Symphony In Rehearsal – Serge Koussevitzky, Cond. – April 25, 1949 – Gordon Skene Sound Collection –
Continuing our survey of historic rehearsal recordings by the Boston Symphony. This week, legendary Music Director Serge Koussevitzky leads the Orchestra in a rehearsal of the 9th Symphony by Beethoven from April of 1949.
Koussevitzky's appointment as conductor of the Boston Symphony Orchestra (BSO) was the beginning of a golden era for the ensemble that would continue until 1949. Over that 25-year period, he built the ensemble's reputation into that of a leading American orchestra. Together with Gertrude Robinson Smith he played a central role in developing the orchestra's internationally acclaimed summer concert and educational programs at Tanglewood where today the 5,700-seat main performance venue bears his name. In the early 1940s, he discovered a young tenor named Alfred Cocozza (who would later be known as Mario Lanza), and provided him with a scholarship to attend Tanglewood. With the Boston Symphony he made numerous recordings, most of which were well regarded by critics. His students and protégés included Leonard Bernstein, Eleazar de Carvalho, Samuel Adler, and Sarah Caldwell. Bernstein once received a pair of cufflinks from Koussevitzky as a gift, and thereafter wore them at every concert he conducted.
This rehearsal took place on April 29th, during Koussevitzky's last season with the orchestra. On this broadcast, narrated by Music Critic Olin Downes, Koussevitzky and the orchestra go through the 2nd and the beginning of the 3rd movements of the 9th.
Sadly, not a complete performance, as none of these rehearsal recordings are. Only a half-hour fly-on-the-wall of an orchestra at work during a memorable and historic period for The Boston Symphony under Serge Koussevitzky.
Enjoy.
As you know, we've suspended our ads in order to make Past Daily a better experience for you without all the distractions and pop-ups. Because of that, we're relying more on your support through Patreon to keep us up and running every day. For as little as $1.00 a month you can make a huge difference as well as be able to download all of our posts for free (news, history, music). You'll see a banner just below. Click on that and become a subscriber – it's easy, painless and does a world of good.