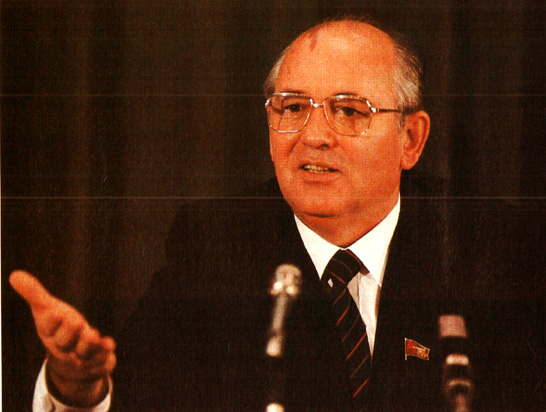 October 15, 1986 – Selling A Summit: Star Wars, Reykjavik And Stop Gap.
– News for October 15, 1986 – Gordon Skene Sound Collection –
News for this day in October of 1986 had to do with assessing the Summit between Reagan and Gorbachev in Reykjavik, Iceland and the beginning of renewed talks in Geneva.
The sticking point continued to be the Star Wars initiative, even though tentative agreement arrived over a 50% reduction in Strategic Missiles and the removal of all U.S. and Soviet missiles from Europe. The Star Wars deadlock threatened to derail even those concessions. But there was Geneva ahead and along with it went some optimism.
Meanwhile, Nobel Prizes were handed out for Physics and Chemistry. Mary Lund, the first female recipient of an artificial heart, died. Actor Keenan Wynn also died from a brief illness. And the aftermath continued from the deadly earthquake in El Salvador, with relief aid continuing to pour in.
On Capitol Hill, the Stop Gap Spending bill was stalled, bringing with it a healthy dose of hand-wringing from both sides of the aisle. Because of the stall, everyone had to postpone getting back to constituents and campaigning for the off-year election.
But on an optimistic note – new car sales were up in September. Signs that perhaps the economy was turning around.
All that, and a lot more for this October 15th in 1976, by way of The CBS World News Roundup.
As you know, we've suspended our ads in order to make Past Daily a better experience for you without all the distractions and pop-ups. Because of that, we're relying more on your support through Patreon to keep us up and running every day. For as little as $1.00 a month you can make a huge difference as well as be able to download all of our posts for free (news, history, music). You'll see a banner just below. Click on that and become a subscriber – it's easy, painless and does a world of good.