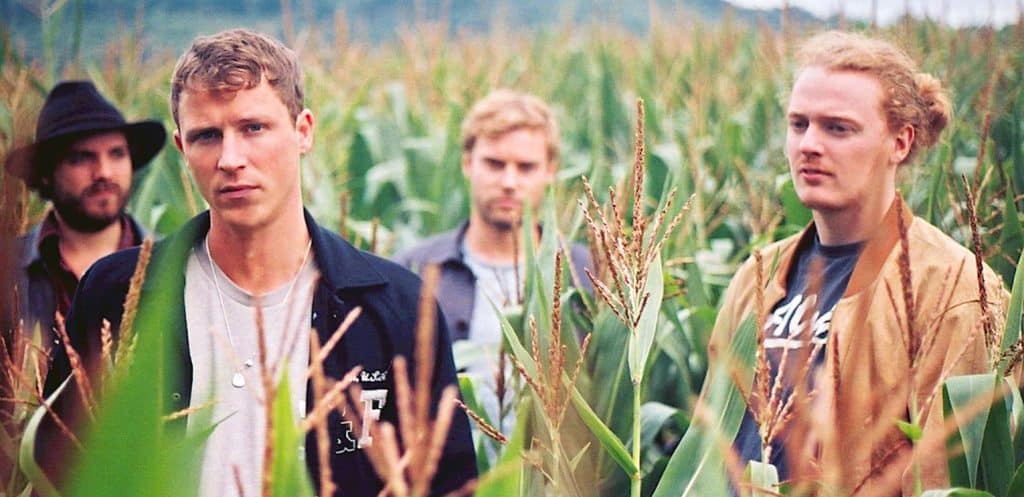 Palace – In Session – 2021 – Past Daily Soundbooth – Music In The Time Of COVID
Palace – in session for the Janice Long Program – BBC Wales – November 19, 2021 – BBC Radio –
Palace in a socially distant and acoustic session to end out the week. Recorded for the Janice Long Program at BBC Wales earlier today.
As most of the world slowly and cautiously resurfaces from this almost year-and-a-half of isolation and uncertainty, making up for lost time seems to be a high priority. With a new album (Shoals) on pre-order and slated to come out on January 21st of 2022, Palace are now gearing up for a world tour that starts in Glasgow on February 3rd and ends up (so far) in San Francisco on May 21st.
With the promise of playing live again becomes a real thing – hopes are up and plans are falling into place. And as Palace themselves put it via their website:
"In the past year and 3/4 it felt like at times we'd never get back to gigging. That it was gone – the thing we live and breathe for. It felt like a scary reality. This weekend has been emotional to say the least – to get to go out and play for you all in Bristol and Nottingham felt like a dream – a homecoming in a way. Getting back onstage felt strangely like we'd never left – it all made sense – even with the rustiness. Thank you so much to everyone for being so patient and coming to see us after so long. We're going to make the shows so special for you all when tour kicks off at the start of next year to make up for the hiatus. We'll be putting our heart and souls into them. Anyway cheese fest over 🧀 . Thanks for making 5 musical weirdos very happy."
In the meantime, a session to tide everyone over and a taste of what's to come – Palace to check out and absorb.
As you know, we've suspended indefinitely our ads in order to make Past Daily a better experience for you without all the distractions and pop-ups. Because of that, we're relying more on your support through Patreon to keep us up and running every day. For as little as $5.00 a month you can make a huge difference as well as be able to download all of our posts for free (news, history, music). You'll see a banner just below. Click on that and become a subscriber – it's easy, painless and does a world of good.