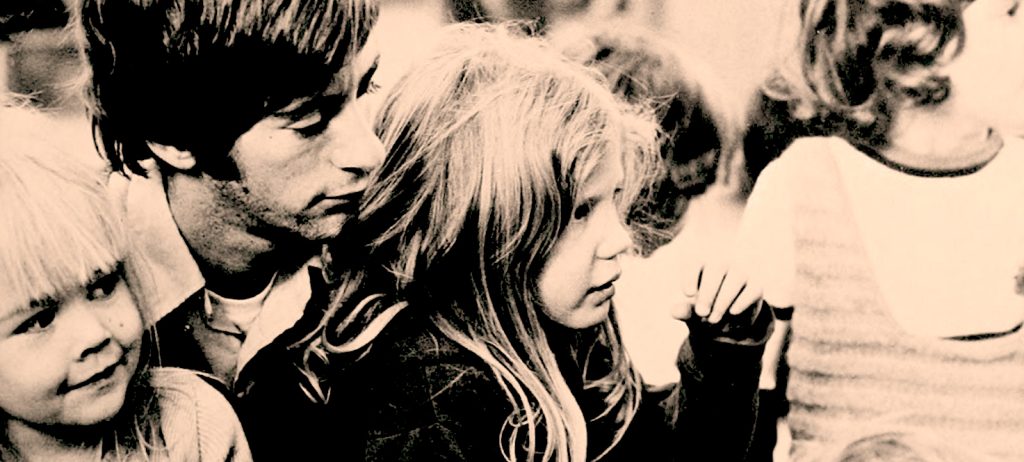 It's January 2, 1978 – You're Twenty-Something – You Live In L.A. – You Have Kids – You Aren't Sure How You Got Them.
Oh, they're yours alright. You were there when they arrived. But there are times you look at them and wonder.
You're about to hit the big Three-Oh, but you aren't going to admit it – you're still hovering around your twenties, at least to the people you didn't go to school but not to the woman you're married to; she knows. She reminds you. Thirty is an abstract concept and there are kids involved; your kids. You remember them as morning sickness and now they're heading in the direction of Kindergarten. How did that happen? And how did it happen so fast?
Happens every year around this time – a Thousand Yard Stare into the Big Mysterious past. Time travel on steroids. Starts a little after Halloween and ends right around now – everything you do reminds you of everything you've done, and it all comes back for a visit. The woman you're married to you met in College – she was a Psych major and you were bungling around in Mass Communications. She had plans – you had plans. The plans changed. You found out that's what plans do. They all start out one way and end up another. And you aren't really sure how that happened. Life just slides into place.
Seems like five minutes ago you and "the old lady" were living together in an apartment on Fountain in Hollywood. And suddenly Cinder appeared and you stopped sleeping whole nights at a stretch. You got that gig as a messenger and instantly put 30,000 miles on your car driving around L.A., getting pushed around by receptionists and occasionally landing a delivery to San Diego. And then Durga appeared so you both decided it would be a good idea to go the "Mister and Missus" route and get official. You stopped being a messenger and became respectable, at least as far as your parents were concerned.
It all gets blurry. Millions of things happen, some so small you don't notice them until years later when the small things blow up to lifesize and dance around your brain for hours on end.
Maybe hitting 30's not so bad. Could always be worse. There could be no KMET and that would be tragic. There will always be BMR.
Why are there three grey hairs on the top of your head?
While you ponder all those variables and vagaries, here's two whole hours of B. Mitchel Reed from KMET on January 2, 1978 to give it some background noise.
As you know, we've suspended indefinitely our ads in order to make Past Daily a better experience for you without all the distractions and pop-ups. Because of that, we're relying more on your support through Patreon to keep us up and running every day. For as little as $5.00 a month you can make a huge difference as well as be able to download all of our posts for free (news, history, music). You'll see a banner just below. Click on that and become a subscriber – it's easy, painless and does a world of good.