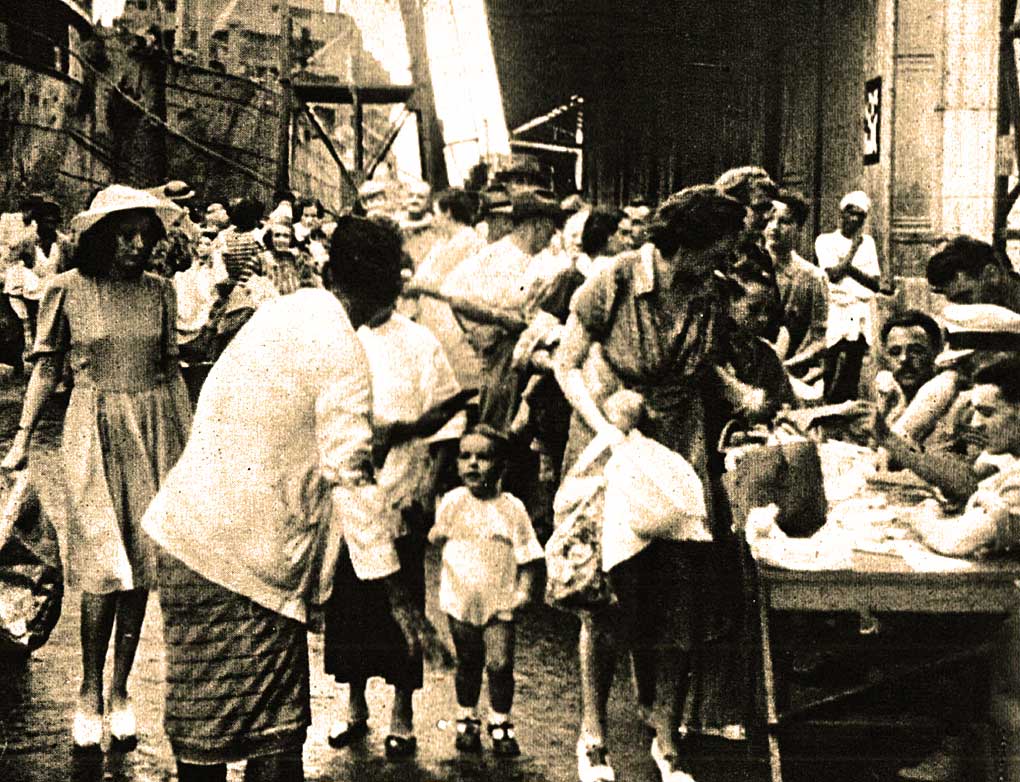 February 10, 1942 – Escape From Singapore – Russian Gains – The Subject Was Donald Duck.
– News Of The World – February 10, 1942 – Gordon Skene Sound Collection –
Ominous day, this February 10th in 1942. Japanese troops were closing in on the British island of Singapore and it was only a matter of hours, if not days, before the embattled island would be forced to surrender. And so the escape was on as ships were being loaded with civilians and dependents to make a dash for safety before Japanese forces sealed off all escape routes.
Meanwhile, the situation in Burma was growing critical with Chinese troops aiding British and American forces to keep the much needed Burma Road open.
Communiqués from Moscow indicated the Red Army was pushing west and had re-captured some 7 towns from the Germans. Despite German counterattacks, the Russians made gains and were forcing a German retreat.
On Capitol Hill – the controversy was over Donald Duck and the $80,000 the government gave Walt Disney to do an animated film on paying Taxes. Apparently, funding for the project was dropped from a bill before Congress, even though the film had been paid for, shot and completed and was being previewed around Washington. The Senate was going to take up the matter in a few days. Everyone was wondering what the fuss was all about.
And that's a small sample of what was going on in the world, this February 10th in 1942 as presented by The News Of The World.
As you know, we've suspended indefinitely our ads in order to make Past Daily a better experience for you without all the distractions and pop-ups. Because of that, we're relying more on your support through Patreon to keep us up and running every day. For as little as $5.00 a month you can make a huge difference as well as be able to download all of our posts for free (news, history, music). You'll see a banner just below. Click on that and become a subscriber – it's easy, painless and does a world of good.