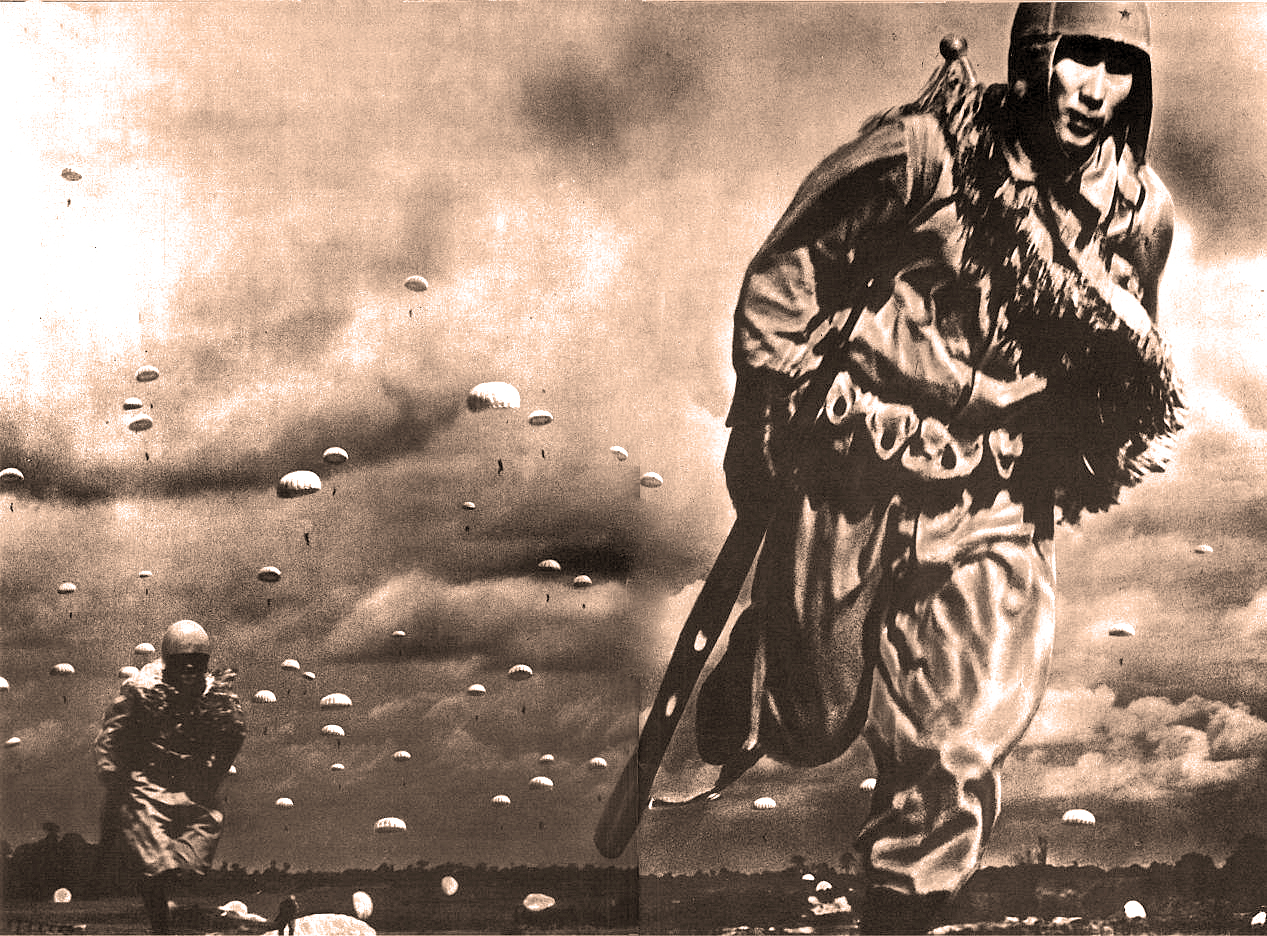 February 14, 1942 – The View From Palembang – The Situation In Java – Reports From Singapore And Kalinin.
– February 14, 1942 – News Of The World – NBC – Gordon Skene Sound Collection –
February 14, 1942 – News from Palembang was brief and without explanation. Over 100 Japanese planes and assorted fighters swarmed over Palembang in an attempt to secure the oil fields ahead of any destruction planned by the retreating allies from the Dutch East Indies. No other word was given, but the Japanese invasion consisted primarily of paratroops. The Royal Dutch Shell oil refineries at nearby Pladju (or Pladjoe) were the major objectives for the Empire of Japan in the Pacific War, because of an oil embargo imposed on Japan by the United States, the Netherlands, and the United Kingdom. With the area's abundant fuel supply and airfield, Palembang offered significant potential as a military base to both the Allies and the Japanese. As of news time, there was no indication the Japanese had entered the town of Palembang and there were only sketchy report of casualties.
In other news, Singapore was holding its own. Reports from London said British forces were holding the Japanese at bay while British and American civilians were evacuated. The eastern front was looking upbeat (at least according to Radio Moscow). Latvian troops were joining Red Army forces on the northern sector of the central front. And they were credited with having helped recapture a heavily fortified village. On the Kalinin front, northwest of Moscow, fresh German reserves were crumbling beneath the weight of Red Army attacks and further reports indicted the Russian army beat back two German counterattacks near the Crimea killing some 150 German troops.
On the home front – Calls from Capitol Hill that America should be launching attacks, rather than playing defense. Echoing the feelings in London, that the Allies weren't playing an aggressive role in this war if they were going to win it. Senator Millard Tydings of Maryland called on General MacArthur and MacArthur's whole force be extricated from the Bataan Peninsula in the Philippines and be sent to aid Singapore.
And that's just a small slice of what went on, this February 14, 1942 as reported by the Red Network of NBC's News Of The World.
As you know, we've suspended indefinitely our ads in order to make Past Daily a better experience for you without all the distractions and pop-ups. Because of that, we're relying more on your support through Patreon to keep us up and running every day. For as little as $5.00 a month you can make a huge difference as well as be able to download all of our posts for free (news, history, music). You'll see a banner just below. Click on that and become a subscriber – it's easy, painless and does a world of good.