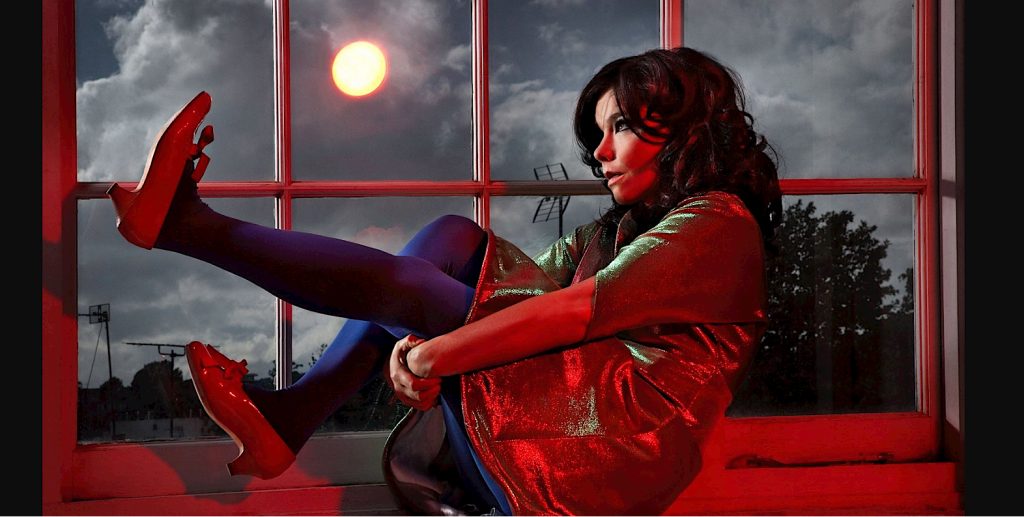 Björk – Live At Manchester Academy – 1993 – Past Daily Soundbooth
Björk – in concert – Manchester Academy – September 14, 1993 – BBC Radio 1 –
Björk tonight. Without question, one of the most mesmerizing and astonishing artists in decades. Her style is a warm embrace of so many distinctive and evocative genres. Nothing derivative – nothing "slapped on" – everything she does she makes her own. Over her four-decade career, she has developed an eclectic musical style that draws on influences and genres including electronic, pop, jazz, experimental, trip hop, alternative, classical, and avant-garde music.
This concert is an early one, coming during the time of her first solo album (released in June of '93). Debut, was released in June 1993 to positive reviews; it was named album of the year by NME and eventually went platinum in the United States. Debut was the leap Björk made from being in numerous bands during her teens and early twenties to her solo career. She named the album Debut to signify a start of something new. Debut had a mix of songs Björk had been writing since she was a teenager, as well as more recent lyrical collaborations with Hooper. The dance-oriented album varied in instrumentation. One single from the album, "Venus as a Boy", featured a Bollywood-influenced string arrangement. Björk covered the jazz standard "Like Someone in Love" to the accompaniment of a harp, and the final track, "The Anchor Song", was sung with only a saxophone ensemble for accompaniment.
On 27 September 2019, Björk made a surprise appearance during Mutant;Faith, Arca's performance-art piece at The Shed, to debut "Afterwards", a new collaboration which Björk performed in a combination of Spanish and gibberish. The song is included on Arca's fourth studio album KiCk i, which was released on June 26, 2020. Björk is currently set to embark on her eleventh concert tour, called Björk Orkestral, in which she will perform orchestral arrangements of songs from her career so far. As part of the tour, Björk was scheduled to perform at the Bluedot Festival in July 2020; however, the event was postponed due to the COVID-19 pandemic and she is now scheduled to headline in 2022. Following the rescheduling, Björk announced a series of concerts to be live streamed online for charity, with each concert featuring a different set of musicians and instruments and a unique set list.
In August 2020, Björk joined the cast of The Northman, the upcoming third feature film by Robert Eggers, co-written with Sjón, alongside her daughter Ísadóra Bjarkardóttir Barney, in her debut film role. It will be released on April 22, 2022.
In an interview with The Mercury News published on 19 January 2022, Björk mentioned that she was wrapping up work on her upcoming tenth studio album, estimating a summer 2022 release.
On 25 January 2022, in an interview with Los Angeles Times, Björk revealed that she was finishing the album, and "it will definitely come out this year."
If you missed the early material, here is a sample of that concert (not complete, but soon . . ) from 1993.
As you know, we've suspended indefinitely our ads in order to make Past Daily a better experience for you without all the distractions and pop-ups. Because of that, we're relying more on your support through Patreon to keep us up and running every day. For as little as $5.00 a month you can make a huge difference as well as be able to download all of our posts for free (news, history, music). You'll see a banner just below. Click on that and become a subscriber – it's easy, painless and does a world of good.