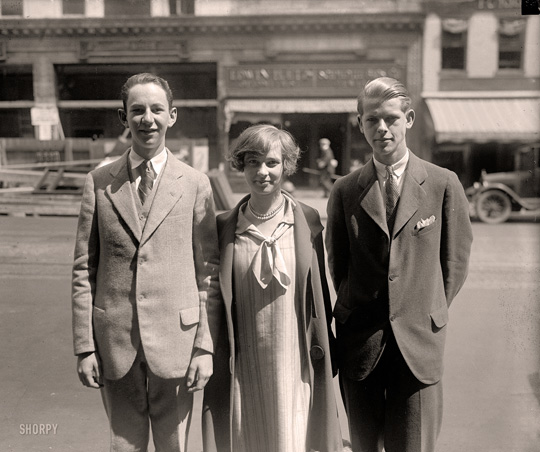 George Olsen And His Music – 1925 – Past Daily Nights At The Round Table – Musical Archeology
George Olsen And His Music – Sugar Plumb – 1925 – RCA Victor – Gordon Skene Sound Collection
Since the Studio/Past Daily Nerve Center has been undergoing renovations, I've been stumbling over buried shelves of old 78's this week – some I haven't played since they arrived. And since Nights At The Roundtable is an eclectic mish-mash of music most nights anyway, why not end the week/start the new one, with something I usually don't play; 1920's Big Band.
This one comes from one of the more popular Dance bands of the 1920's, a band in heavy competition with Paul Whiteman and His Orchestra. They both recorded for the same label (Victor), and both bands had a massive catalog to their credit and both were huge throughout the 20's and into the 1930's.
So rather than try and make something profound out of this last entry for the week from a historic standpoint, I thought I would just grab at random, and I chose this one – Sugar Plumb, recorded in 1925 and certainly one of the more danceable numbers the kids in the above photo probably cut a few rugs to.
There has always been Pop Music and Pop Culture – it just sounds and looks different over the years. The sentiment is the exact same.
As you know, we've suspended indefinitely our ads in order to make Past Daily a better experience for you without all the distractions and pop-ups. Because of that, we're relying more on your support through Patreon to keep us up and running every day. For as little as $5.00 a month you can make a huge difference as well as be able to download all of our posts for free (news, history, music). You'll see a banner just below. Click on that and become a subscriber – it's easy, painless and does a world of good.