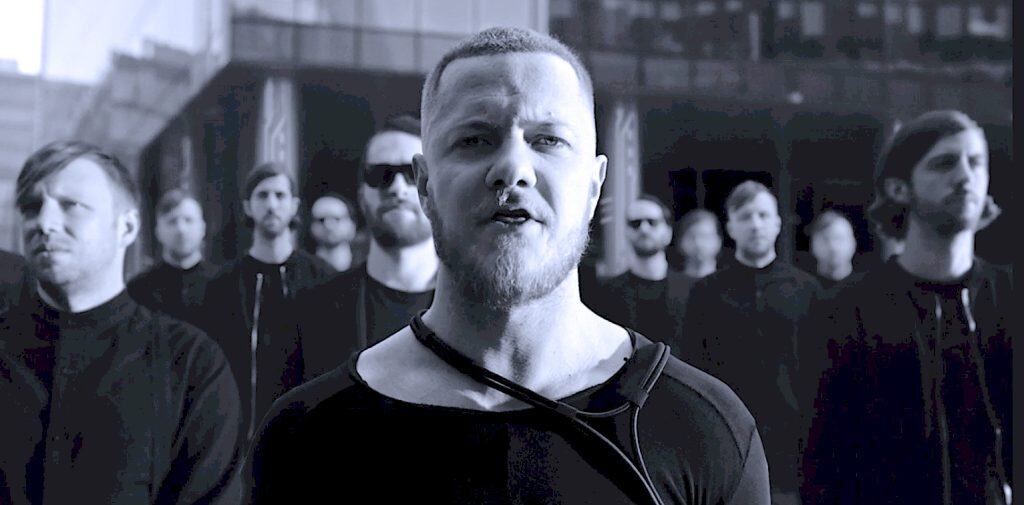 Imagine Dragons – Live In Werchter – 2022 – Past Daily Soundbooth: Festival Edition
Imagine Dragons – Live At Rock Werchter – July 2, 2022 – RTBF-Belgium
Imagine Dragons in concert at the 2022 Rock Werchter Festival at Werchter in Belgium. Imagine Dragons are one of those bands who have skillfully blurred the lines between Mainstream and Alternative Rock. But with some 75 million albums sold worldwide, they are considered one of the world's best selling musical artists. Not to mention the veritable warehouse full of awards and recognition. So it's hard to be pursuing one genre while achieving massive accolades from another genre. At least they're trying.
Imagine Dragons is from Las Vegas, Nevada and consists of lead singer Dan Reynolds, guitarist Wayne Sermon, bassist Ben McKee and drummer Daniel Platzman. The band first gained exposure with the release of their single "It's Time", followed by their award-winning debut studio album Night Visions (2012), which resulted in the chart-topping singles "Radioactive" and "Demons". Rolling Stone named "Radioactive", which held the record for most weeks charted on the Billboard Hot 100, the "biggest rock hit of the year". MTV called them "the year's biggest breakout band", and Billboard named them their "Breakthrough Band of 2013" and "Biggest Band of 2017", and placed them at the top of their "Year in Rock" rankings for 2013, 2017, and 2018. Imagine Dragons topped the Billboard Year-End "Top Artists – Duo/Group" category in 2018.
The band's second studio album Smoke + Mirrors (2015) reached number one in the US, Canada and the UK. This was followed by their third studio album Evolve (2017), which resulted in three chart-topping singles, "Believer", "Thunder", and "Whatever It Takes", also making them the artist with the most weeks at number one on the Billboard Hot Rock Songs chart. The album reached the top five in many countries.[13] The band's fourth studio album Origins (2018) featured the single "Natural", which became their fifth song to top the Hot Rock Songs chart. Although all four albums were commercially successful, critical reception was mixed. The band released their fifth studio album Mercury – Act 1 on September 3, 2021. Their sixth, Mercury – Act 2, was released on July 1, 2022.
Imagine Dragons has won three American Music Awards, nine Billboard Music Awards, one Grammy Award, one MTV Video Music Award, and one World Music Award. In May 2014, the band was nominated for 14 Billboard Music Awards, including Top Artist of the Year and a Milestone Award, which recognizes innovation and creativity of artists across different genres. In April 2018, the band was nominated 11 more times for Billboard Music Awards.
Imagine Dragons have sold more than 75 million records worldwide, making them one of the world's best-selling music artists. They were the most streamed group of 2018 on Spotify and are the first rock act to have four songs, "Radioactive", "Demons", "Believer", and "Thunder", to surpass one billion streams each. According to Billboard, "Believer", "Thunder", and "Radioactive" were the three best performing rock songs of the 2010s.
So now you know – of course, if you already did know, and were a fan, you skipped the intro and went straight to the concert.
Whatever you do, crank it up.
In case you didn't already know, we kicked off our Patreon Summer Subscription Drive a little while ago. So for the next week or so we'll be getting down on bended knee, asking for your help and support by taking out a subscription to help keep Past Daily up and running. As a Patron you can download all the audio we have on the site, which you otherwise wouldn't be able to do. So, for as little as $5.00 a month (a small Latté at Starbucks) you can keep us running, put your own archive together and listen to some amazing (and very rare) audio of just about everything you can think of from as far back as you can imagine. History is what we're all about and turning you on to things you may not be familiar with or forgot about is what we like to do best.
All you have to do is click on the red link just below here and sign up. It's easy, painless and does a world of good – and of course, we'll love you for it.