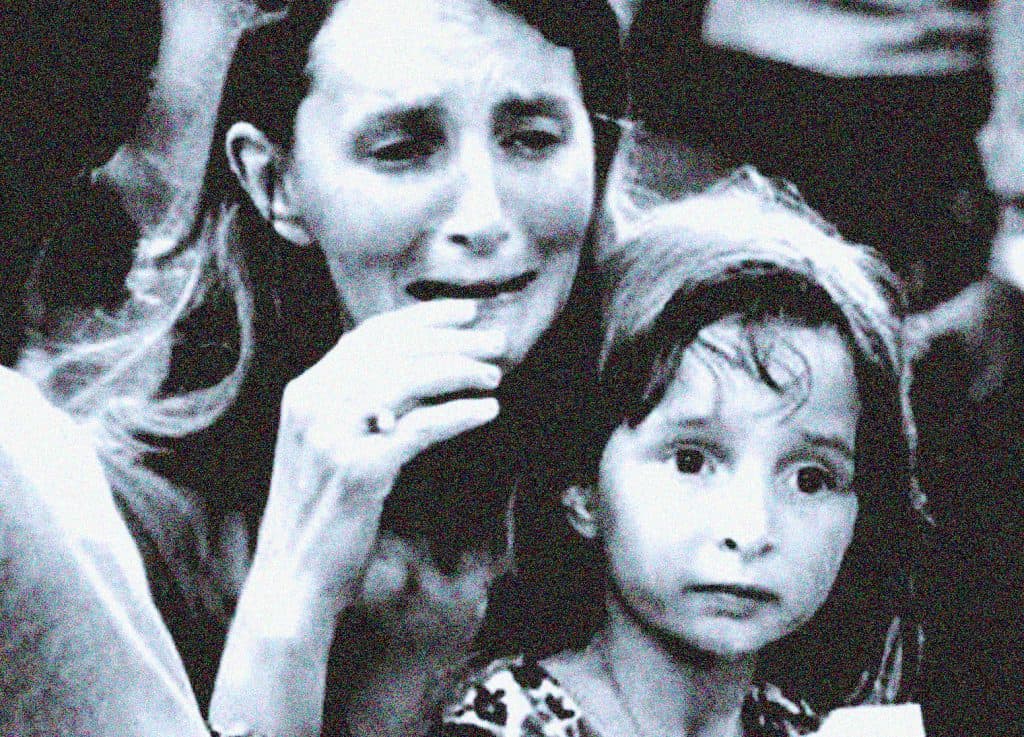 August 16, 1977 – The Death Of Elvis Presley – The Shock And The Grief. The King Is Gone.
August 16, 1977 – News reports – WCCO – CBS Radio Bulletins – Various – Gordon Skene Sound Collection –
August 16, 1977. A day that ended on a shocking note. The King Of Rock n' Roll was no more. Elvis Presley died at age 42 of, at the time, a heart attack. Those who knew him, those in his inner-circle, knew it was only a matter of time. But the vast majority, those who weren't close; the fans, those people who signified a major portion of their youth and coming-of-age, were crushed and immersed in grief when they heard the news on the afternoon of the 16th. And the news spread fast – vigils swelled to overflow outside Graceland. Even Baptist hospital in Memphis, where Elvis had been taken shortly after he was discovered unconscious and unreceptive, was surrounded by crowds.
A state of disbelief fell over the country, if not the world. Radio stations poured out songs and disc-jockey's told anecdotes – everyone seemed to have some part of their lives influenced by Elvis Presley – everyone knew where they were when they first heard Elvis – everyone knew where they were when he was on Ed Sullivan. Elvis was synonymous with the 50s. The 50s that got out of the slump – rejected the soft/sweet pop and clamored for the dangerous. Elvis embodied the spirit of teenage rebellion – he was the one they were all waiting for.
And now he was gone.
Truth was, he had changed dramatically over the years – his struggles over weight were the most obvious. Towards the end he seemed to go through the motions and every concert was a carefully staged affair. The screams were still there, but the screams were huskier. There were still fans – there still are.
But every generation goes through that period when the icons of their youth; the touchstones and comforting sounds, antidotes to the awkward years fall silent. We all go through that phase where we are convinced that, no matter what happened there would always be Elvis – there would always be Jimi – there would always be John Lennon – we took them all for granted. And as is always the case, you can never do that. Life just changes – it's destined to.
And so this day in 1977 it was a day to pore over times and grab moments. And if you were in Memphis on this day, to join thousands of others, just like you; who were shocked – stunned and lost.
Here's a little over 12 minutes of reports and reactions. At the time it went well into the night and into the next day and the next. But here are the first reports and the stunned silences for August 16, 1977.
As you know, we've suspended indefinitely our ads in order to make Past Daily a better
experience for you without all the distractions and pop-ups. Because of that, we're relying more on your support through Patreon to keep us up and running every day. For as little as $5.00 a month you can make a huge difference as well as be able to download all of our posts for free (news, history, music). You'll see a banner just below. Click on that and become a subscriber – it's easy, painless and does a world of good.