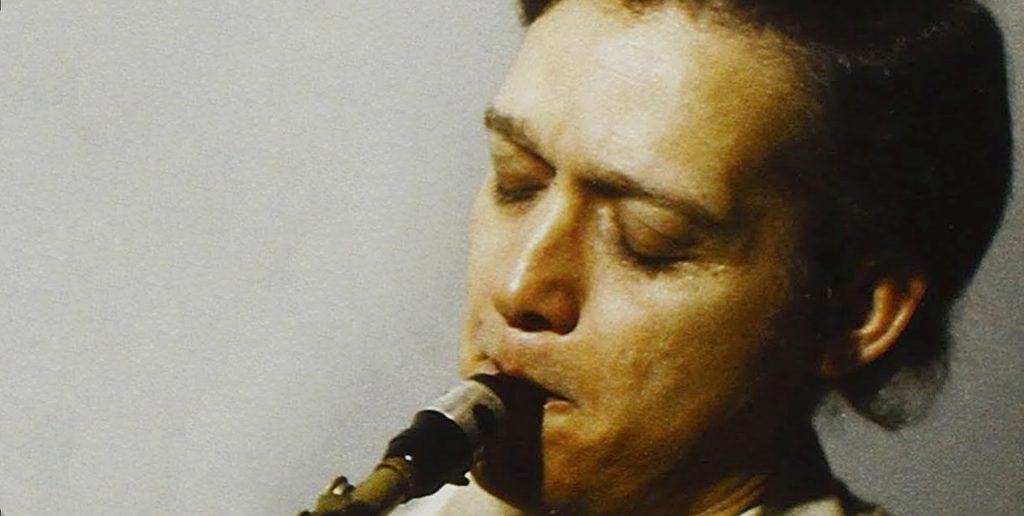 Frank Strozier Quartet – Live In The Netherlands – 1977 – Past Daily Downbeat.
Frank Strozier Quartet – Live in The Netherlands – December 1, 1977 – Radio Nederland Sesjun Series –
Frank Strozier Quartet live in The Netherlands this weekend. Featuring Harold Mabern on piano, Stafford James on bass and Louis Hayes on drums – all recorded by VPRO in The Netherlands for their Sesjuns series on December 1, 1977.
A few notes via Noal Cohen's Jazz History Website (a valuable place to check out and find information):
"Strozier grew up among a wealth of talented young musicians from his home town including pianists Harold Mabern and Phineas Newborn, saxophonist George Coleman, trumpeter Booker Little and bassist Jamil Nasser (George Joyner). His first instrument was piano to which he would return much later in his career. It was in Chicago that he first gained attention as an alto saxophonist recording with a quintet known as the MJT+3 (Modern Jazz Two + 3) which included pianist Mabern, the outstanding but under-recognized trumpeter Willie Thomas, bassist Bob Cranshaw and drummer Walter Perkins. This unit recorded several LPs for the Vee Jay label which, in hindsight, reveal the ensemble to be one of the most innovative of the many hard bop working bands of the late 1950s. It was also during this period that Strozier first revealed his great talents as a composer.
After moving to New York, all the members of the MJT+3 went their separate ways, beginning long and memorable careers. Strozier worked over the years with Roy Haynes, Miles Davis (briefly in a version of the great trumpeter's band that also included George Coleman), Chet Baker and after relocating for a time to Los Angeles, drummer Shelly Manne. He also participated in many studio sessions on both coasts.
Strozier continued to perform and record through the 1970s, often with the George Coleman Octet. But similar to the experiences of many musicians of his bent, he found jazz work becoming more and more difficult to rely upon. Finally, by the mid-1980s, his frustration with the scene combined with an inability to obtain high quality reeds led him to stop playing alto and return to the piano. On March 31, 1990, he made his piano debut in a trio setting at Weill Recital Hall in New York which was favorably reviewed by a critic in Cadence Magazine. But since then, little has been heard of Strozier who left music to become a teacher of math and/or science in schools in Westchester County, NY."
Insights aplenty – hit the Play button and give your mind a rest.
As you know, we've suspended indefinitely our ads in order to make Past Daily a better
experience for you without all the distractions and pop-ups. Because of that, we're relying more on your support through Patreon to keep us up and running every day. For as little as $5.00 a month you can make a huge difference as well as be able to download all of our posts for free (news, history, music). You'll see a banner just below. Click on that and become a subscriber – it's easy, painless and does a world of good.