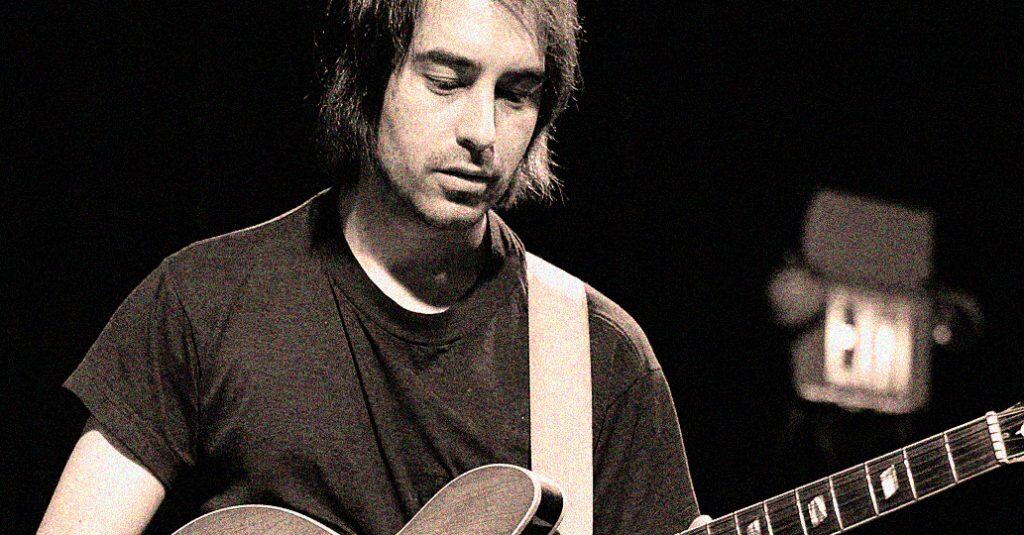 Jason Abraham Roberts – Works In Progress – 2022 – Past Daily Nights At The Round Table
Jason Abraham Roberts – Does He Understand? – Composite mix.
I won't say Jason Abraham Roberts is a new face on the block. He's been around – he's been affiliated with numerous bands on the L.A. Indie scene, among them HYMNS, Daniel Johnston, Dan Horne Band, Big Search, Bedouine, The Redwalls and Ben Kweller. He's also done a considerable amount of session work with the legendary Norah Jones.
But in this context, as soloist, he's stretching out; in a way, getting his feet wet. Jason is a remarkable guitarist and it's easy to understand why he's much in demand. But that's for other people's work, other people's points of view – they always say the true talent of a musician as a soloist is how well he works as a collaborator.
Plays well with others – yep. Works well on his own; definitely. I don't know how long he's been doing this, but he's been keeping track of new ideas for songs – bit and pieces and snippets of lyrics for a while now. Over time he's been putting those pieces together into cohesive songs, which are extraordinary. There's a bunch and they're all works in progress. He's still in the process of finding his groove, honing his chops and his ideas – he's in no hurry. Like all artists, taking time to do it right is the goal.
So it was with a goodly degree of cajoling that I persuaded Jason to give me a taste of what he's working on so I could share it with you.
The result is Does He Understand; the beginnings of a nicely woven sonic tapestry with an excellent set of lyrics that is a composite mix stage. There's a lot more to come and it could change. But it gives you an idea Jason Abraham Roberts is no run-of-the-mill singer/songwriter, but is an artist with a vision and is a multi-talent.
I suggest you keep an eye out. I'll keep you posted.
As you know, we've suspended indefinitely our ads in order to make Past Daily a better
experience for you without all the distractions and pop-ups. Because of that, we're relying more on your support through Patreon to keep us up and running every day. For as little as $5.00 a month you can make a huge difference as well as be able to download all of our posts for free (news, history, music). You'll see a banner just below. Click on that and become a subscriber – it's easy, painless and does a world of good.