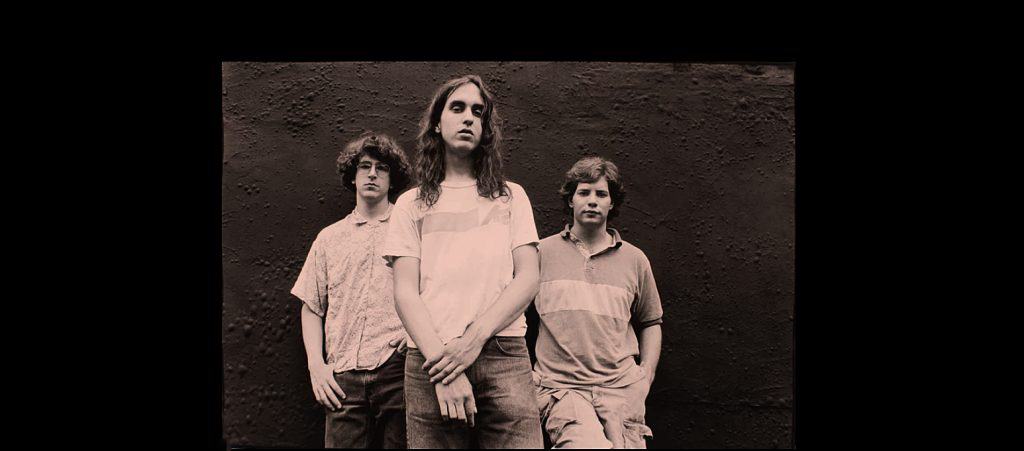 Dinosaur Jr. – Live At Brixton Academy – 1994 – Past Daily Soundbooth
Dinosaur Jr. – Live At Brixton Academy – October 8, 1994 – BBC Radio 1 In Concert –
Dinosaur Jr. in concert to kick off the week. Live at Brixton Academy and recorded on October 8, 1994 by BBC Radio 1 for their In Concert series.
Dinosaur Jr. formed in Amherst, Massachusetts, in 1984, originally simply called Dinosaur until legal issues forced a change in name.
The band was founded by J Mascis (guitar, vocals, primary songwriter), Lou Barlow (bass, vocals), and Murph (drums). After three albums on independent labels, the band earned a reputation as one of the formative influences on American alternative rock. Creative tension led to Mascis firing Barlow, who later formed Sebadoh and Folk Implosion. His replacement, Mike Johnson, came aboard for three major-label albums. Murph eventually quit, with Mascis taking over drum duties on the band's albums before the group disbanded in 1997. The original lineup reformed in 2005, releasing five albums thereafter.
The band was initially named Mogo, and played their first show on University of Massachusetts Amherst campus in the first week of September 1984. However, Nakajima used the performance to launch an extended anti-police tirade. Mascis was so appalled by Nakajima's behavior at the show that he disbanded the group the next day. A few days later Mascis invited Barlow and Murph to form a new band without telling Nakajima. "I was kind of too wimpy to kick him out, exactly," Mascis later admitted. "Communicating with people has been a constant problem in the band." The trio named themselves Dinosaur, and Mascis and Barlow took over lead-vocal duties.
Dinosaur Jr. is considered to be an alternative rock band; however the band's musical style, compared to its underground contemporaries in the 1980s, differed in several ways. This included the influence of classic rock on the band's music, their use of feedback, extreme volume and the loud-quiet dynamic, and frontman Mascis's droning vocals.[50] A characteristic of Mascis's vocal style is frequent use of vocal fry. Gerald Cosloy, head of Homestead Records, summarised the band's music: "It was its own bizarre hybrid. … It wasn't exactly pop, it wasn't exactly punk rock—it was completely its own thing".
For a reminder of the formative period, here is Dinosaur Jr. as they sounded at Brixton Academy on October 8, 1994 and presented by BBC Radio 1.
As you know, we've suspended indefinitely our ads in order to make Past Daily a better
experience for you without all the distractions and pop-ups. Because of that, we're relying more on your support through Patreon to keep us up and running every day. For as little as $5.00 a month you can make a huge difference as well as be able to download all of our posts for free (news, history, music). You'll see a banner just below. Click on that and become a subscriber – it's easy, painless and does a world of good.