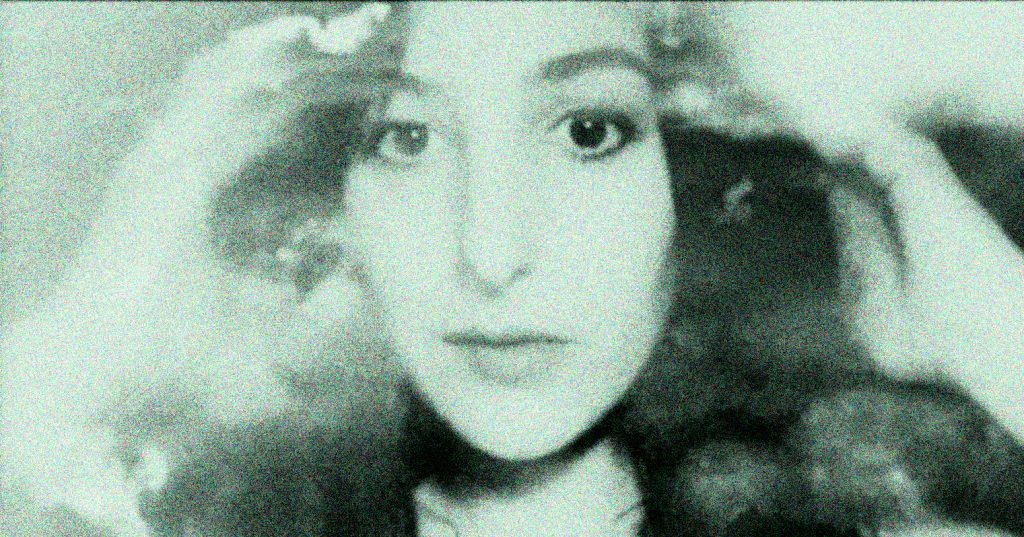 Marissa Nadler – In Session – 2022 – Past Daily Soundbooth – Music In The Time Of COVID.
Marissa Nadler – In Session for Marc Riley – November 2, 2022 – BBC 6 Music –
Marissa Nadler in session tonight. Recorded live at the BBC's Maida Vale studios for Marc Riley, BBC 6 Music on November 2nd of this year.
Borrowing from Wikipedia:
Marissa Nadler is an American musician and fine artist. Active since 2000, she is currently signed to Sacred Bones Records and Bella Union, and released her ninth full-length studio album, The Path of the Clouds, in October 2021. As a singer-songwriter, her music has been characterized as blending "traditional folk, Gothic Americana, and dreamy pop into an original musical framework". Her music "is rooted in old-school country and folk but brings in elements of experimental and black metal". Sometimes the term "dream folk" has been invoked to describe her work.
Singing in a mezzo-soprano, Nadler has received acclaim for her vocals. Her voice was described by Pitchfork as one "you would follow straight into Hades", and also "textured and angelic, with just a hint of pain captured within her iridescent falsetto". The Boston Globe said, "She has a voice that, in mythological times, could have lured men to their deaths at sea, an intoxicating soprano drenched in gauzy reverb that hits bell-clear heights, lingers, and tapers off like rings of smoke".
Nadler released her ninth solo album, The Path of the Clouds on October 29, 2021. Like others, the album found its origins in the Covid-19 pandemic: "Gripped by wanderlust while suddenly housebound at the start of the pandemic in 2020, Nadler escaped into writing, and came back with a stunning set of songs about metamorphosis, love, mysticism, and murder." A review from the magazine UNCUT notes that, "[e]scape is a central theme of the album, and several songs recall historical cases of mysterious disappearances, but infused with personal experience, blurring the line between fact and fiction." This self-produced album contains the most sonically elaborate work of her discography. Various guests make an appearance on The Path of the Clouds including harpist Mary Lattimore and former Cocteau Twins bassist Simon Raymonde. Emma Ruth Rundle contributes a guitar solo to "Turned into Air" and Amber Webber of Black Mountain provides backing vocals on "Elegy". Milky Burgess played various instruments throughout the album.
The Path of the Clouds has received critical acclaim. NME gave the album a positive review, writing, "This is a departure for Nadler in a number of ways, with more sophisticated production, unusual storytelling, and a firm look ahead to her future as an artist (more piano, more power vocally)." Pitchfork awarded the album a score of 7.5, comparing the album favourably to the true crime genre that inspired it: "The thrills of The Path of the Clouds are far richer than most true crime fiction, but like the best examples of the genre, it leaves you breathless." The album received four stars from 8/10 from UNCUT, MusicOMH, Rock n Reel, MOJO, and Record Collector. Other reviewers were even more positive, with All Music Guide (4 ½ stars) praising the "epic, aching songs, which refuse to keep tragedy at arm's length" and Sputnikmusic (superb: 4.5) noting that it "sounds so lush, sweeping, and powerful that all the subtle, intricate melodies are merely the cherry on top." In its five-star "essential" review, Contact Music called the album "exquisitely crafted and utterly beguiling" and recommended that, "The Path of the Clouds … should be listened to, uninterrupted, in its entirety."
A North American tour took place in August 2022 and a European tour is starting right now with an appearance on Marc Riley's program getting things underway.
Press Play – lots to enjoy and dream over.
As you know, we've suspended indefinitely our ads in order to make Past Daily a better experience for you without all the distractions and pop-ups. Because of that, we're relying more on your support through Patreon to keep us up and running every day. For as little as $5.00 a month you can make a huge difference as well as be able to download all of our posts for free (news, history, music). You'll see a banner just below. Click on that and become a subscriber – it's easy, painless and does a world of good.