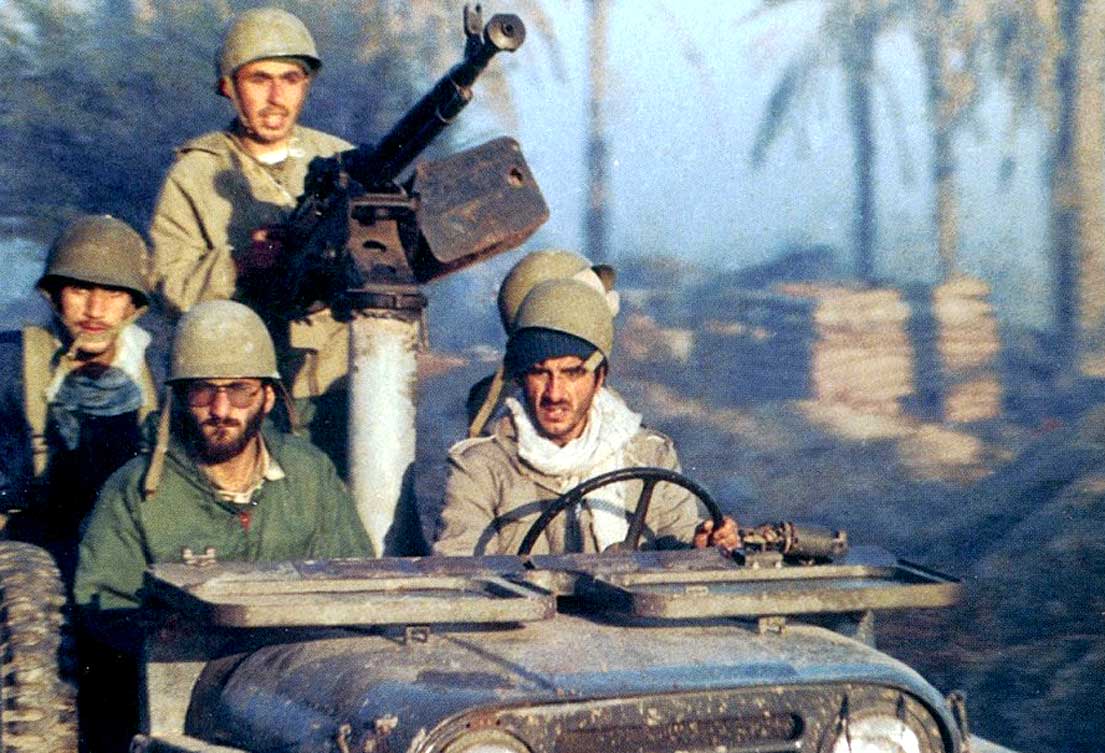 Objective: Basra -The Iran-Iraq War: Six Years And Counting – Commuter Nightmare In New York -January 19, 1987
– January 19, 1987 – CBS World News Roundup – Gordon Skene Sound Collection –
January 19, 1987 – The Iran-Iraq War was in the news this day. With reports that Iranian troops were making advances towards the southern Iraqi port city of Basra, and that capture of the city was only a matter of time, it led many to speculate whether or not, after six years of intense stop-and-go fighting, this signaled the beginning of the end for Iraq, and that they had simply given up fighting a war with seemingly no end.
Meanwhile, Iraq's Saddam Hussein reached out to Jordan's King Hussein and Egypt's President Mubarak to reassure them he could hold off the Iranians. Iraqi warplanes bombed eleven Iranian cities, killing and wounding hundreds. A report from West German news sources was quoted as saying that, if Basra was to fall, the U.S. would send troops and planes to the Gulf region. American F-111's have been flown to Turkey, but a Turkish official said they were on a routine training mission.
In other news – a key suspect in the 1985 hijacking of TWA flight 847 was waiting in a West German jail cell to learn if he would stand trial in the United States for air piracy and the murder of a U.S. Navy Diver. Fears arose in Bonn of terrorist attacks as the result of the arrest and many speculated that the kidnapping in Beirut of a German businessman and being held for ransom were part of that plan. However, no organizations were coming forward, taking either responsibility or making demands.
And for the second day, the nations business commuter railroad was shut down by a strike. The Long Island Railroad, normally carrying 110,000 commuters daily into New York City was quickly replaced by massive traffic jams, as more cars and commuter buses tried to squeeze onto already congested highways leading into the city.
And along with the seemingly never-ending Iran-Iraq War, that's a small slice of what went on this January 19,1987 as reported by The CBS World News Roundup.
We'd love to have you as a subscriber – you can download everything just by becoming a Patron:
As you know, we've suspended indefinitely our ads in order to make Past Daily a better experience for you without all the distractions and pop-ups. Because of that, we're relying more on your support through Patreon to keep us up and running every day. For as little as $5.00 a month you can make a huge difference as well as be able to download all of our posts for free (news, history, music). You'll see a banner just below. Click on that and become a subscriber – it's easy, painless and does a world of good.