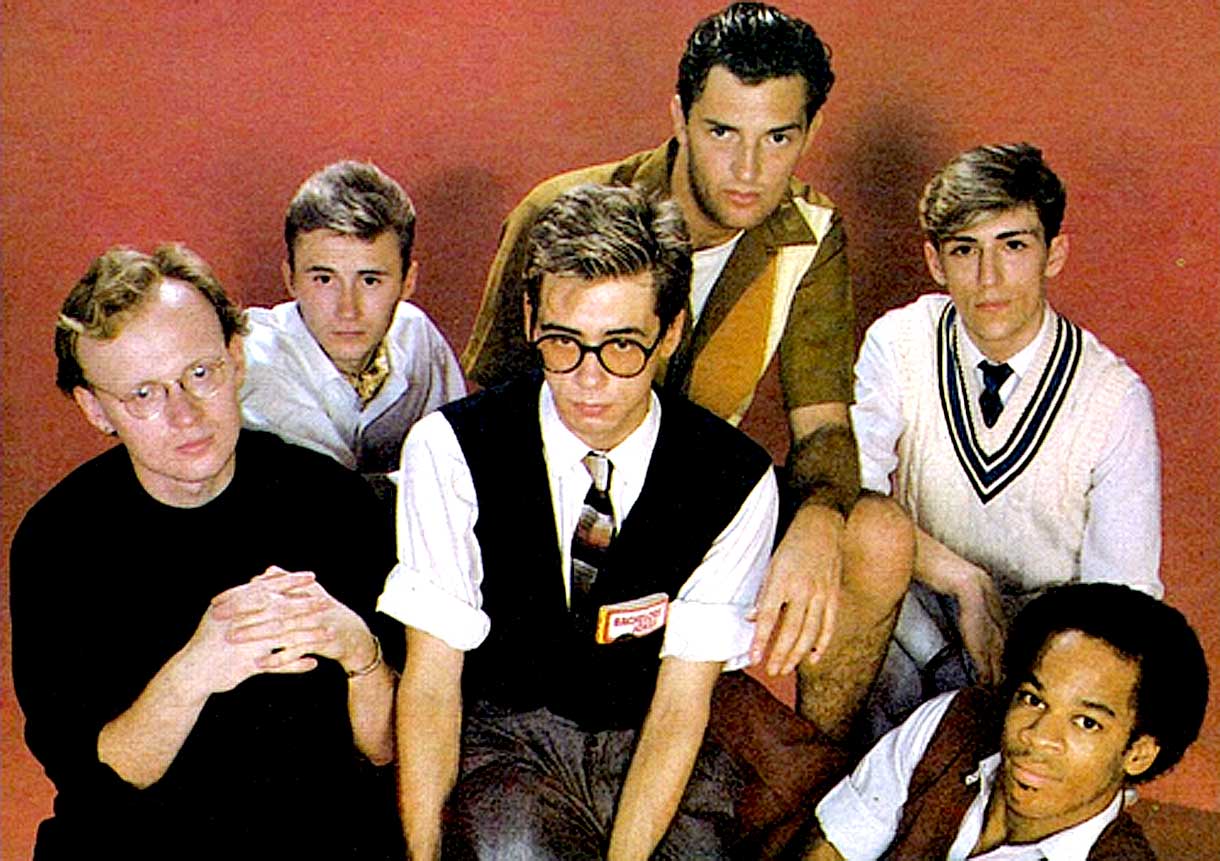 Haircut 100 – Live in Munich 1983 – Past Daily Soundbooth
– Haircut 100 – Live in Munich – March 1, 1983 – Gordon Skene Sound Collection –
Haircut 100 – recorded live in Munich on March 1, 1983. At a time when Music was going in a million directions at once, Haircut 100 came along and further complicated the situation by offering a hybrid of Funk, Soul and New Wave. Known in some circles as Brit-Funk, Haircut 100 didn't last all that long during their first incarnation. But in that short initial time, they managed to get much positive press, a string of hit singles and a hit debut album to boot.
Remember, this was around the time Funk and Uptown were entering the Pop Music lexicon in a big way – Style Council and Dexy's Midnight Runners are only two bands that come to mind. There were several others, and they represented a fresh take on Pop music with the influence of horns and a mixture of Soul, Northern Soul, Jazz and Funk, all mixed up in a stew of rhythmic styles – it was, after all, dance music. And Haircut 100 were tailor-made for the MTV audience.
Sadly, this first incarnation only last four years before breaking up. They got back together for a short time in 2004, some twenty years after their first split. They officially reunited in 2009 and there are rumors an album has been in the works for a couple years now.
Although, aside from hitting the U.S. top 40 with Love Plus One in 1982, they probably may not ring many bells with current listeners.
As for more live material from them, during this period, it's hard to say – this showed up by accident and comes via a German broadcaster. I'm not sure if they ever did a BBC In Concert, although they would be an ideal choice for what was, admittedly a very Pop and upbeat sound.
In any event, this was the state of Pop during the early 1980s, when a lot of music was up in the air and there were a lot of choices.
Get up and dance.
Become a Patreon Subscriber and get all these delivered to your e-mail box every day:
As you know, we've suspended indefinitely our ads in order to make Past Daily a better experience for you without all the distractions and pop-ups. Because of that, we're relying more on your support through Patreon to keep us up and running every day. For as little as $5.00 a month you can make a huge difference as well as be able to download all of our posts for free (news, history, music). You'll see a banner just below. Click on that and become a subscriber – it's easy, painless and does a world of good.