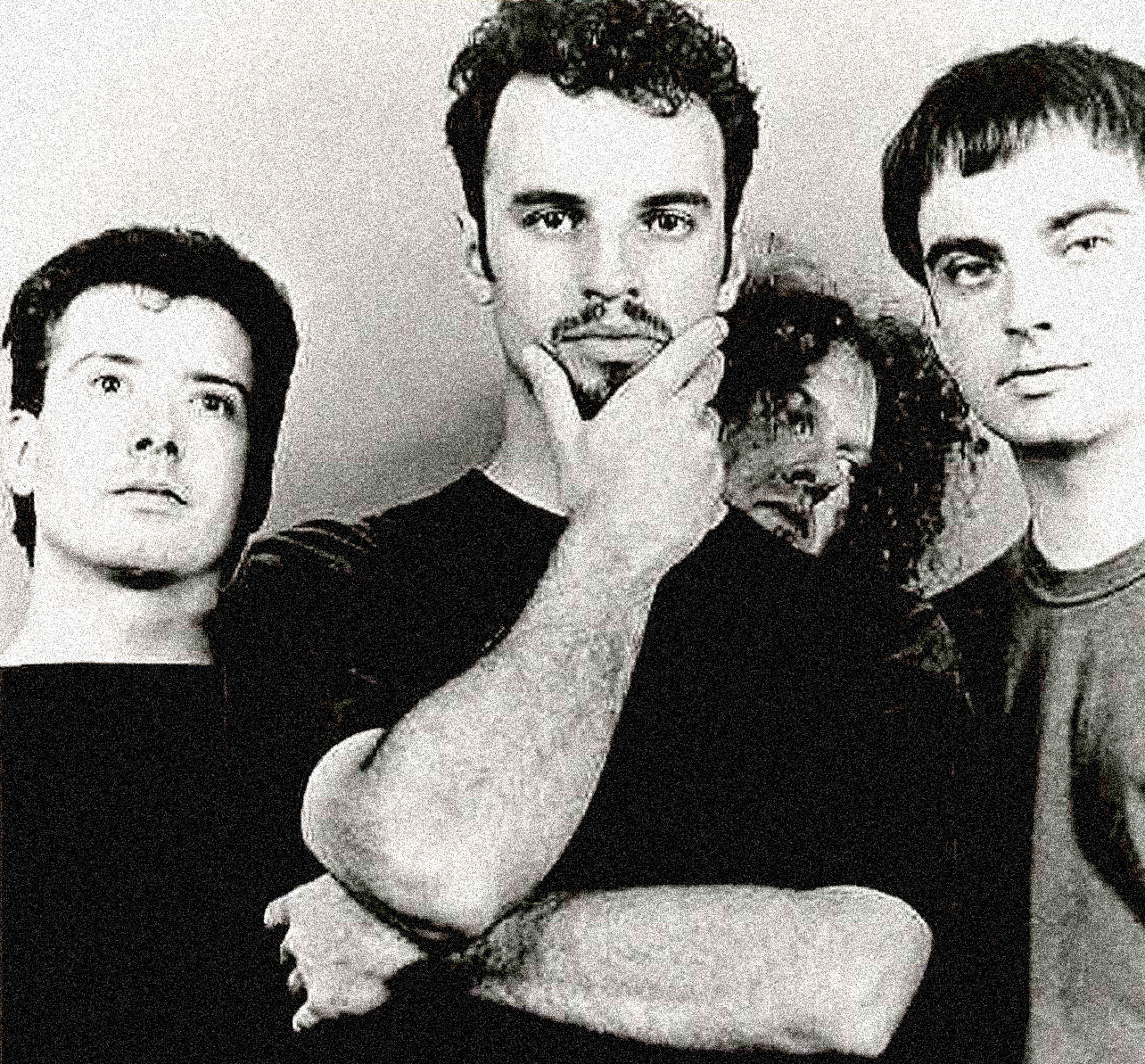 Catherine Wheel In Session – 1995 – Past Daily Soundbooth
– Catherine Wheel – in session for Steve Lamacq – July 12, 1995 – BBC Radio 1 –
Catherine Wheel tonight. One of those bands synonymous with the 90s, but somehow didn't quite get the recognition or appreciation they so richly deserved at the time. That's not to say they were obscure by any stretch; they had a larger audience in the U.S. than their native UK, mostly because they switched directions around 1995, opting for a heavier, more Grunge sound than following the path of their UK contemporaries with Britpop. They had a number of hit singles and their albums sold moderately well. Early on, they were characterized as Shoegaze, with heavy Alternative leanings. But by 1993, they were more reminiscent of Madchester with the release of their second album, Chrome.
This session is from the heavier 1995 period, around the time of their third release, Happy Days and the first of two successful singles culled from the album, Judy Staring At The Sun, which is performed in this session for Steve Lamacq and recorded by BBC Radio 1 on July 12, 1995.
But for all the apparent lack of appreciation and recognition, Catherine Wheel have been cited by a number of bands in recent years, including Death Cab For Cutie, as a major influence in molding their sound. And their contributions to each of the genres is prevalent.
In theory, Catherine Wheel are on an extended hiatus, which began in 2000 after the release of their fifth album Wishville, which received less-than-favorable reviews. The critical dismissal caused the members of the band to reevaluate where they were musically, and it was decided to take an extended break – which continues to this day. So they have actually never broken up and may, at some point resurface.
In previous posts of earlier sessions, I said Catherine Wheel were, to me, a game-changer. Seeing them live, opening for The Charlatans at The Hollywood Palladium, I was struck by how riveting their material was, and how the audience was on the same page as they were. It rejuvenated my faith in then-current music being just as valid and important as the stuff I grew up with was. That for all the trash-talk about new music being crap, I could point to these two bands as living proof the cynics were dead wrong.
I still feel that way. And I don't think I'm alone.
As you know, we've suspended indefinitely our ads in order to make Past Daily a better experience for you without all the distractions and pop-ups. Because of that, we're relying more on your support through Patreon to keep us up and running every day. For as little as $5.00 a month you can make a huge difference as well as be able to download all of our posts for free (news, history, music). You'll see a banner just below. Click on that and become a subscriber – it's easy, painless and does a world of good.