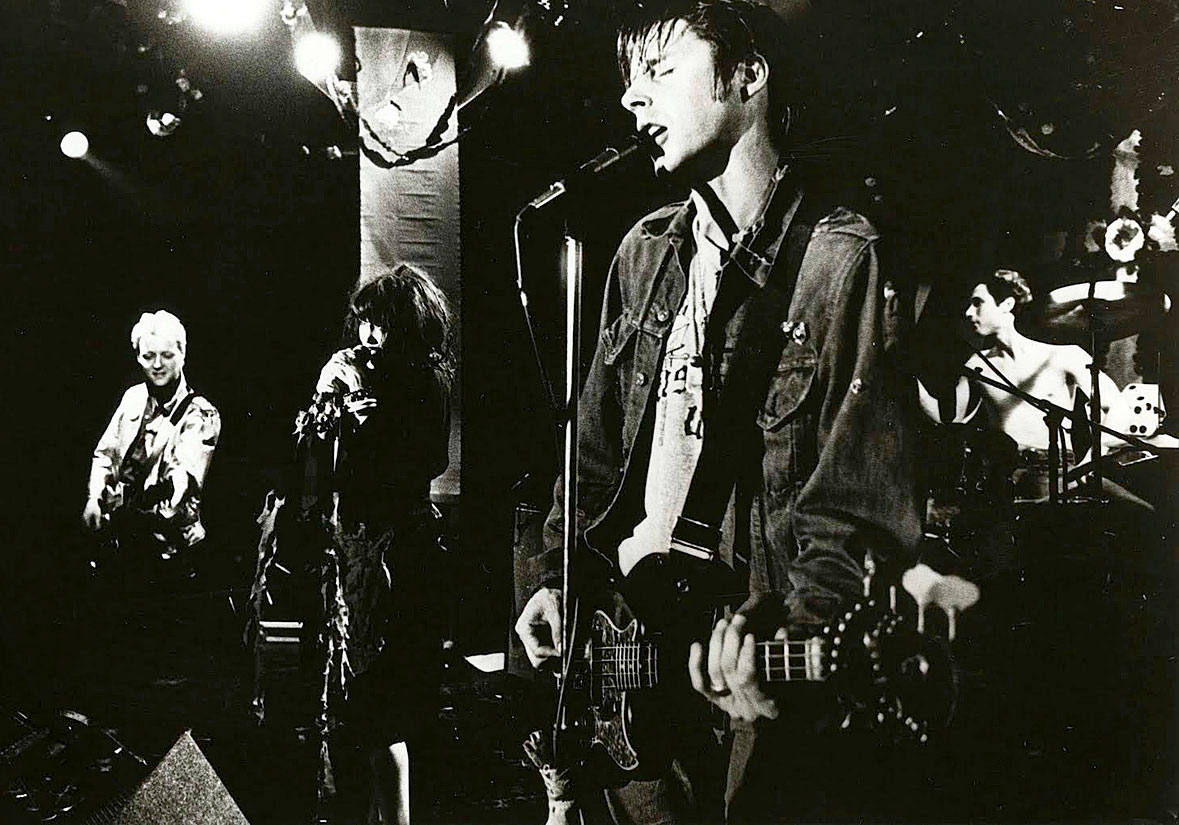 X – In Concert 1983 – Past Daily Backstage Pass
X in concert this weekend. A live broadcast from My Father's Place in Roslyn New York on November 12, 1983. X came to epitomize the L.A. music scene in the late 1970s/early 1980s and they were one of the most influential to come out of the Punk/New Wave/Rockabilly/Rootsrock movements during that time.
Their albums, particularly their earlier material, have been declared some of the best Rock Music ever recorded by no less than Rolling Stone. Plus, they were very popular throughout the world.
That they have been considered not successful by mainstream standards gives some indication of the huge gap that has existed between the Mainstream and what everyone is doing, and continues to do. And in the late 1970s, L.A. was a hotbed of musical activity rivaling mid-60s L.A. for bands and innovation. Maybe I lived in a bubble at the time, but everyone I came in contact with knew who X were and had been to least one of their gigs – so if you gauge success on the ability to reach out and influence an audience or your fellow musicians, I would say that was a huge success. But, you can't buy food on influence and you can't pay bills on praise – the pragmatic side of things dictates that if you're planning on making a living at what you're doing, you have to appeal to a broader base for support. And sometimes that means compromise.
This concert puts them between the time of their albums More Fun In The New World and Ain't Love Grand. More Fun has been considered one of their most polished and commercially accessible up to this time, and was highly praised critically when it came out. But even at that, the frustration of the band not actually achieving what was considered commercial success began to show in threatened exits and side-projects.
Through various breakups and reunions, X is still together and have just finished up a tour this summer, hitting a number of Eastern cities including a two-night stint in Detroit as well as a few dates on the West Coast.
One of the fine and legendary bands to come out of Los Angeles – further proof we ain't that bad a burg after all.
As you know, we've suspended indefinitely our ads in order to make Past Daily a better experience for you without all the distractions and pop-ups. Because of that, we're relying more on your support through Patreon to keep us up and running every day. For as little as $5.00 a month you can make a huge difference as well as be able to download all of our posts for free (news, history, music). You'll see a banner just below. Click on that and become a subscriber – it's easy, painless and does a world of good.