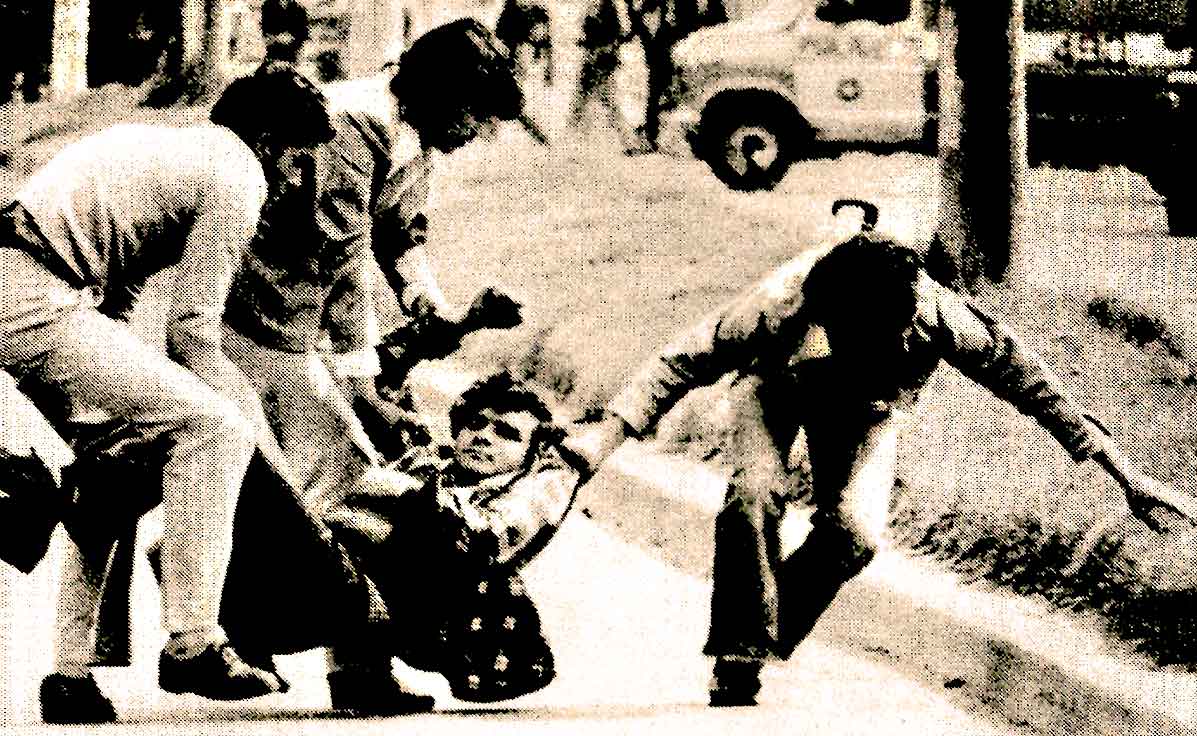 A World Full Of Drama – An Embassy Full Of Hostages – March 1, 1980
– March 1, 1980 – CBS World News Roundup – Gordon Skene Sound Collection –
March 1, 1980 – a lot of drama, going on this day in 1980.
Starting with the hostage situation in Colombia, where leftist guerrillas were holding hostages at the Dominican Embassy in Bogota. Following the release of all Female hostages, the government reversed its long-standing refusal to negotiate with terrorists and entered into negotiations to end the hostage drama. U.S. Ambassador Diego Asencio was among the hostages being held by Leftists. No time was set for the negotiations and no break for the impasse in the drama was in sight. Small steps of progress. The leftists were demanding some $50 million dollars in ransom and the release of some 300 political prisoners.
In Tehran, the hostage drama continued – with 50 U.S. Embassy employees still in the hands of Iranian students. A UN Fact finding commission which arrived in Tehran was still expecting to see the hostages this day or the next, and report back on what they found. Earlier, they had interviewed a former University professor who told of torture and imprisonment during the regime of the Shah.
And the Soviet Union's excursions into Latin America was news again. This time with reports of "periodic training exercises" taking place in Cuba, despite assurances that the presence of the Soviet Brigade posed no threat to the U.S., and that there was, in fact very little the U.S. could do – coupled with the fact that the troops had no sea or air transport capabilities and engaged in those exercises once every six months. Observers on Capitol Hill chided President Carter for his stance on the issue – saying he first found the move unacceptable and later found it acceptable, and it was this policy that made the Soviet move on Afghanistan possible.
Results were still pending over the outcome of elections in Rhodesia, the first where the Black majority voted in open elections. Some 94% of eligible voters turned out, and the three day election had its share of controversy surrounding it. A civil rights group, headed by American Civil Rights leader Bayard Rustin, concluded the elections were free but not necessarily fair, with widespread reports of voter intimidation and threatened violence. The process of vote counting was set to get underway shortly with election results announced via radio within hours after completion.
And that's just a small part of what went on, this first day of March in 1980, as reported by The CBS World News Roundup and CBS Radio hourly news.