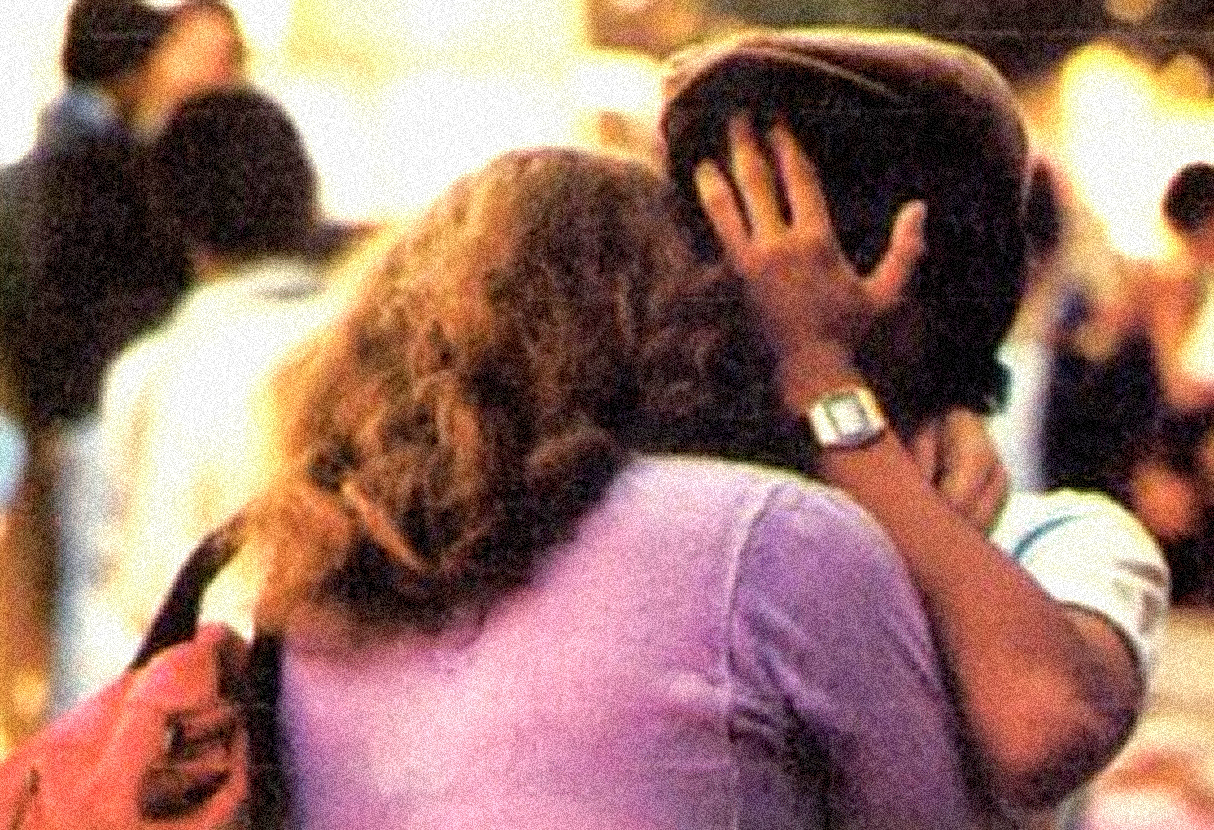 It's May 1989 – You Live In L.A. – You're A Teenager – This Is The Last Day Of The Edge – You Are Heartbroken.
KEDG-FM – The Edge – May 15, 1989 – Last Day On the Air – Gordon Skene Sound Collection –
It may not seem that way now but there was a time, not so long ago, that you had your favorite radio station. Radio was your lifeline; it communicated to you in ways that maybe Soundcloud and Bandcamp don't do so much anymore. There was a person on the other side of your radio and they were telling you things, making suggestions, turning you on to new music – helping shape your life and making an impression on you that would last a good long time. Most every generation has had them; the music you grew up with in ways that only you and your favorite radio station understood.
But then came change – and corporations started buying up radio stations, operated by people not even in your own city, who really didn't know who you were and were really in it for the bottom line; a quick turnaround for the investment. And the station would change, the sound was different – and sometimes that was for the good and sometimes it wasn't. In the case of KEDG (The Edge), it was something new and different. Almost reminiscent of radio during the FM Underground era, The Edge was personable and tried to turn you on to things. And it was popular, though not as popular at first as the powers-that-be liked. So after a few months of this grand experiment and a slowly inching upwards popularity, the decision was made by the higher-ups to pull the plug. Their reasoning? It didn't achieve instant popularity – it wasn't an overnight success. And since the bottom-line dictated the terms, Los Angeles wasn't interested in listening to new and adventuresome music. And so the staff was notified this format was going to end and the disc-jockeys were given one last day to say goodbye.
Most of the on-air personalities were veterans of the first wave of MTV, others came from other L.A. Radio stations – some had achieved legend status, being part of the initial wave of Underground FM in the late 60s. All were given one last show, one last goodbye to an audience that became loyal and were heartbroken that, yet another chance to do something different, was stomped into oblivion and laid waste.
So, as a reminder – if you were around at the time, here is a four-hour snippet of KEDG (The Edge), as it was, the day of May 12, 1989 – thirty years ago and a whole lot of changes later.
Maybe you remembered it – you were just starting to listen to it – you were there from the beginning – whatever it was, the day it went away was a sad affair. But it signaled the wave of the future and provided further evidence that nothing lasts forever.
Crank it up and enjoy – lots of music you may have forgotten all about.