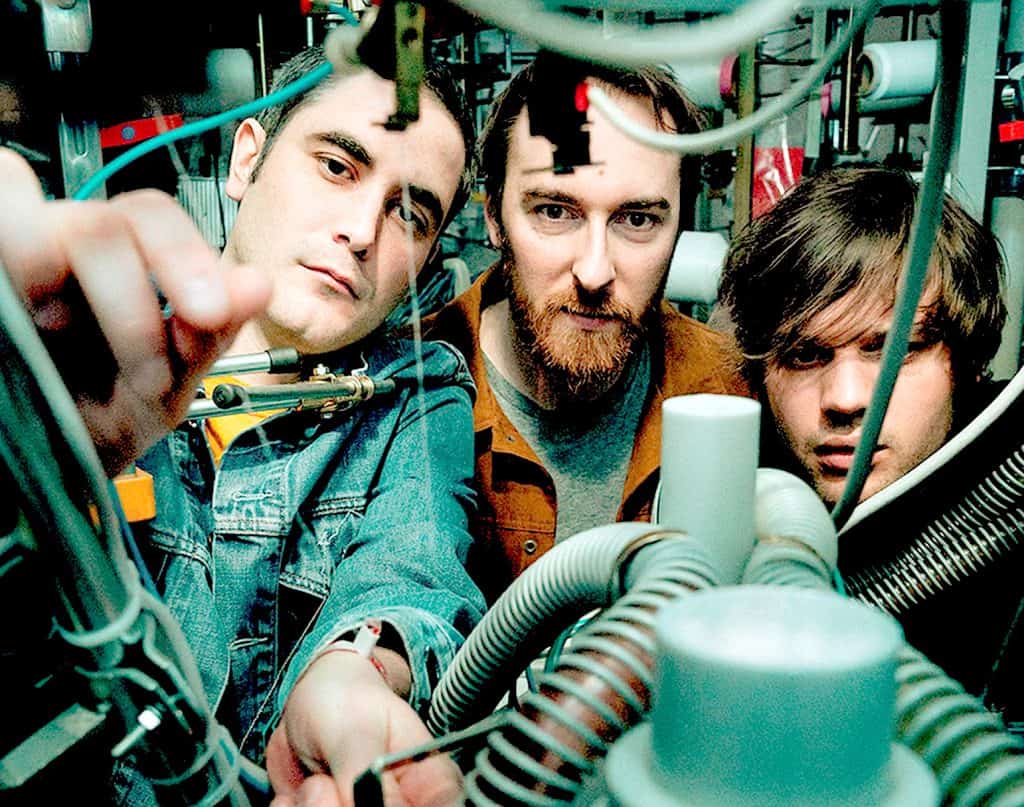 Bee Bee Sea – Live At ESNS-2021 – Past Daily Soundbooth: Rock Without Borders/Festivals In The Time Of COVID
Bee Bee Sea – Live At ESNS Festival 2021 – Recorded January 19, 2021 – VPRO-FM – Netherlands
Bee Bee Sea to kick off the week. A dose of high octane neo-Punk from Italy tonight. Recorded live at ESNS-2021 Festival on January 19, 2021 – all socially distanced and without audience – which is too bad for a band like Bee Bee Sea; they thrive on audience energy; big time.
The excellent music site Europavox ran a short bio on the band last year:
The colorful brain-frying saga of Bee Bee Sea began in 2013, in the small city of Castel Goffredo, Northern Italy, where Damiano Negrisoli (guitar, vocals), Giacomo Parisio (bass, vocals) and Andrea Onofrio (drums, vocals) conjured up a fiendish blend of greasy 60s garage rock and psychedelic madness. Their music celebrated The Cramp's psychobilly legacy, reminisced on the garage-punk hooliganism of Black Lips and echoed the pummeling rock & roll of King Gizzard and The Lizard Gizzard's debut '12 Bar Bruise'.
In 2015, the band released their self-titled debut album via Glory Records, the band's own label. Fast forward to 2017, where they recorded their most recent full-length,' Sonic Boomerang', and you'll find a frenetically exciting album with a loose attitude that draws in the listener. The band had earnt an extensive tour of the US and Europe. Quite fittingly, the album's track 'The Garage One' was featured on Showtime TV series Shameless.
If you aren't familiar, grab a taste via this 2021 Festival appearance. You can crank this one up – I'm sure the neighbors won't mind . . . much.
As you know, we've suspended indefinitely our ads in order to make Past Daily a better experience for you without all the distractions and pop-ups. Because of that, we're relying more on your support through Patreon to keep us up and running every day. For as little as $5.00 a month you can make a huge difference as well as be able to download all of our posts for free (news, history, music). You'll see a banner just below. Click on that and become a subscriber – it's easy, painless and does a world of good.