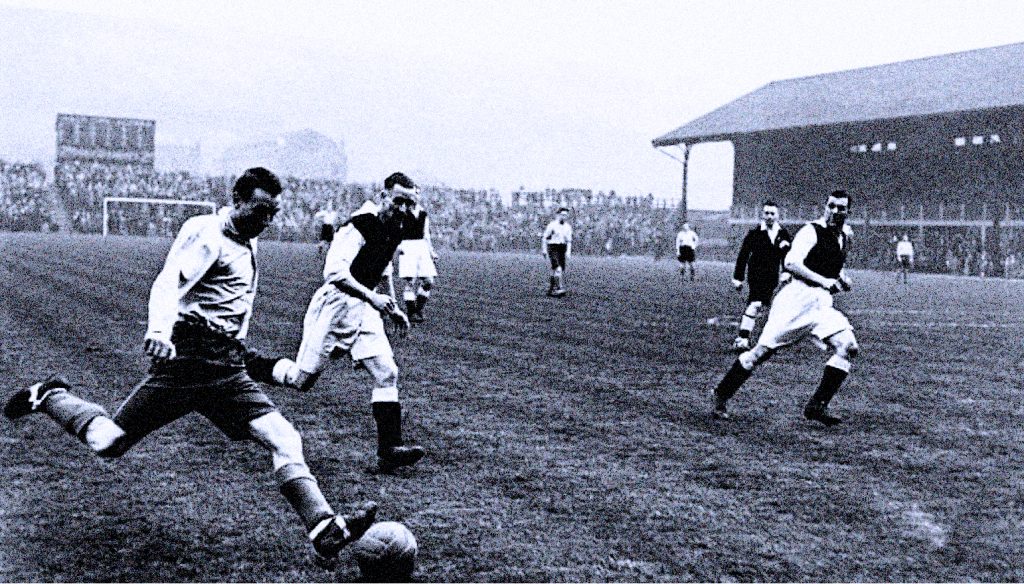 August 25, 1948 – Life In Post-War Britain – Hobbies And Football – Returning To Normal.
August 25, 1948 – Letters From London – John Connell – BBC Transcription Service – Gordon Skene Sound Collectin –
August 25, 1948 – a report of the goings on in Post-War London for the week ending August 25th. Rather than report the big news stories of the week, reporter/writer/columnist John Connell gives an assessment of day to day living and how Britain was slowly coming back to almost-normal. Cleanup is still going on – tearing down buildings too damaged to restore and still coping with shortages. One of the sure signs things were getting back to normal was the big Model Engineering Exhibition, in the middle of a ten-day run in London. On display were model trains, model car kits, model ocean liners and packed-to-capacity attendance throughout its run. Seems there was a tremendous desire to build things and the sheer number of model kits was more than delightful to the population.
For all the interest in Model trains, planes and boats, there was not one single interested party in model kits pertaining to war. Tanks, fighter planes and Destroyers were ignored which gave some clue as to the general national feeling about 1948 in general. War was not going to be an option – at least not for now.
The other sign things were looking up was the popularity in the 1948-1949 Football Season, which was just getting underway. Referred to as "soccer" in the U.S., Football has been a major pastime for British Society – and the ritual was being played out all over Britain this week in 1948. Even though models and model building were hugely popular with British kids (and some adults) – it couldn't hold a candle to the popularity of Football as one of the great events of daily life in postwar Britain.
And that gives you some idea of what was going on during a normal everyday week in Britain on August 25th, 1948 as presented by the BBC World Service via Shortwave.
As you know, we've suspended indefinitely our ads in order to make Past Daily a better
experience for you without all the distractions and pop-ups. Because of that, we're relying more on your support through Patreon to keep us up and running every day. For as little as $5.00 a month you can make a huge difference as well as be able to download all of our posts for free (news, history, music). You'll see a banner just below. Click on that and become a subscriber – it's easy, painless and does a world of good.