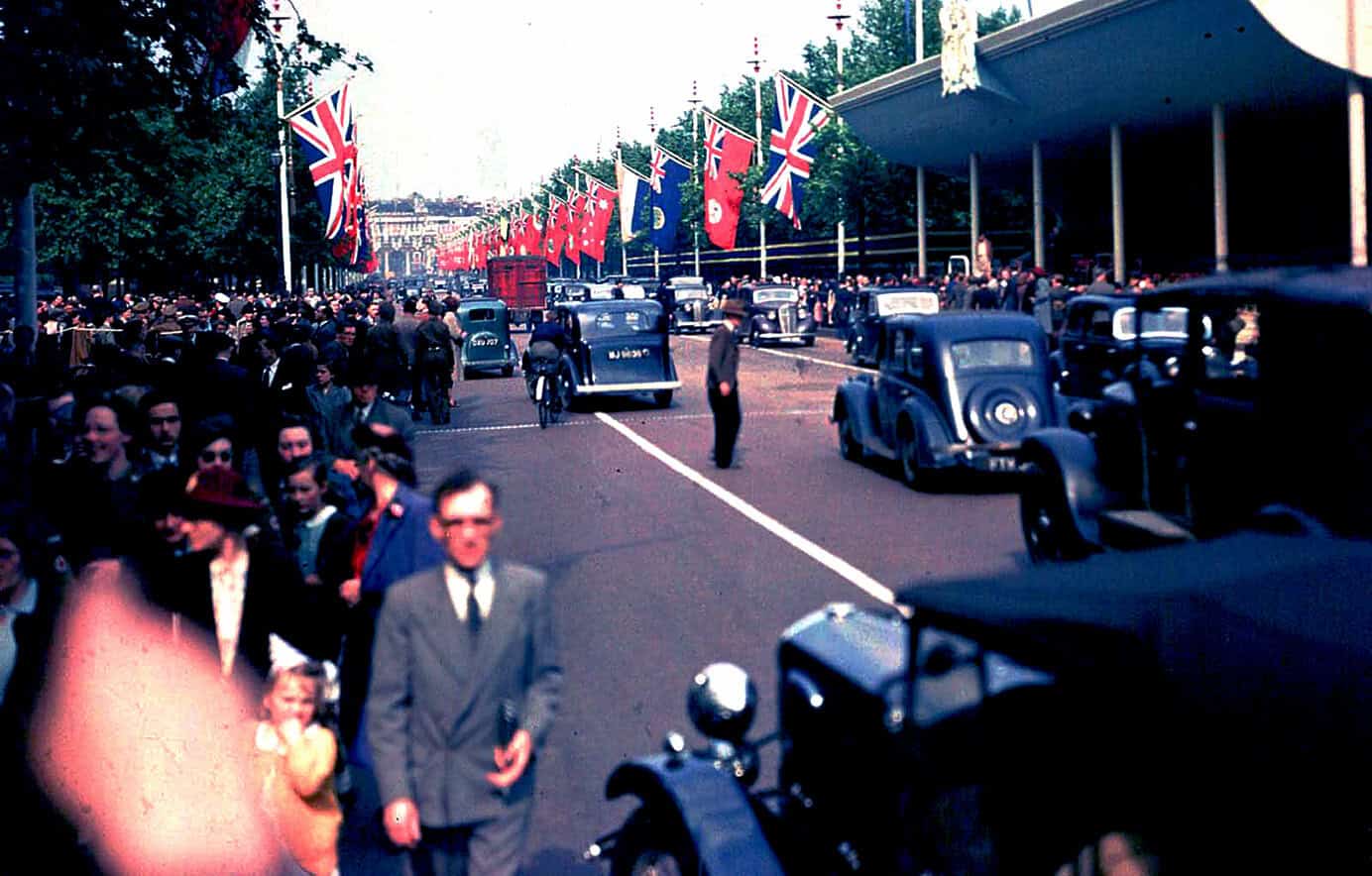 June 16, 1945 – Europe After V-E Day – Life Returns To London – Eyes On The Pacific.
| | |
| --- | --- |
| | [laterpay_premium_download target_post_id="51369″ heading_text="Download For $1.99:" description_text="June 16, 1945 -War Telescope – NBC Radio – Gordon Skene Sound Collection" content_type="link"] |
June 16, 1945 – The view from Europe – how the ravages of war were slowly fading from cities and towns and how the slow readjustment to peacetime was starting to take place, after over five years of bombings and invasions which left a continent in mostly ruins, but desperate to resume a normal life.
This episode of the weekly broadcast War Telescope focuses on the view in Europe; what the French countryside was looking like, what was going on in London – how the postwar world was shaping up – what were going to become issues in the coming months and years, while the slow process of clearing wreckage, bulldozing ruins and rebuilding cities begins.
And now that the war was over, at least the European part, the issues of just how the new world was going to come together – what form would recovery take and how long would it be before the armed forces were reduced in size, as the process of demobilization began. And the process of cleaning up – of clearing out the hundreds of thousands of mines left by German armies and by-passed by Allied troops during their advance to Berlin. The mines were a daily source of dread and whole stretches of pasture and fields were sectioned off in order to prevent accidental stumbling on to a minefield.
Life in London was returning, but with anxiety. The government informed everyone that rations would be shorter for the coming year and there would be less food available in the coming Winter than in any other Winter during the war. Staples such as potatoes were becoming hard to obtain. Clothing was scarce. The government was still in control of the labor force. Transportation was at a premium with people waiting in lines for hours in order to stand in a crowded bus. The population was exploding with returning soldiers and people who had evacuated London at the beginning of the war were now returning. And on top of everything, a major election in Britain was looming.
All that, and news briefly on the Pacific front as presented by War Telescope from NBC Radio – June 16, 1945.