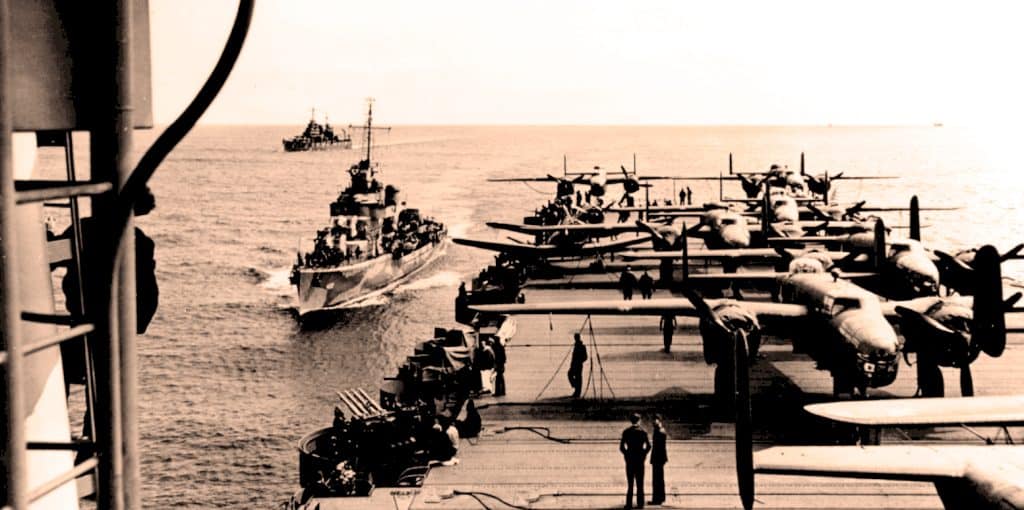 June 17, 1942 – More Raids Over Darwin And Port Moresby – Allied Bombers Over Timor – After Two Months, Recognizing A Raid Over Tokyo
June 17, 1942 – Voice Of China, Radio Australia, Radio Tokyo (English Service) News – Gordon Skene Sound Collection –
June 17, 1942 – News from Asia and the South Pacific this day. From The Voice Of China, the continuing ground war and reports on the situation in Burma as well as news of lost battles and won battles by Chinese forces throughout the Asian front.
From Radio Australia, news of ongoing raids over Darwin and Port Moresby and Allied resistance as well as reports on Australian government reaction to the war and the war on the homefront. News of the Japanese landings on the Aleutians brought some concern that this latest move by Japan could have serious consequences to the Pacific theatre in general and the only way to counter this invasion was to increase production to insure the invasion would not succeed.
But the news from Radio Tokyo was probably the most telling of all, as it was finally admitted some two months after the event that a "stunt raid of very little consequence" took place over Tokyo in April. Going to great pains to voice the seeming disaster of the raid, the newscaster points out that some 11 crew members of the raid were allegedly in Cairo and known to be badly injured out of a total of some 72, and that the rest were either killed or were being hunted down. Further emphasizing the futility of the raid and furnishing a warning that any more "pointless stunts" would result in stepped up retaliation and a "100% loss" of enemy fliers from any future raids. As a scribbled messaged on one of the bombs loaded on to one of the Doolittle planes proclaimed: "Only The Beginning".
And that's a little of what happened via these three shortwave newscasts from Voice of China, Radio Australia and Radio Tokyo on June 17, 1942.
As you know, we've suspended indefinitely our ads in order to make Past Daily a better experience for you without all the distractions and pop-ups. Because of that, we're relying more on your support through Patreon to keep us up and running every day. For as little as $5.00 a month you can make a huge difference as well as be able to download all of our posts for free (news, history, music). You'll see a banner just below. Click on that and become a subscriber – it's easy, painless and does a world of good.