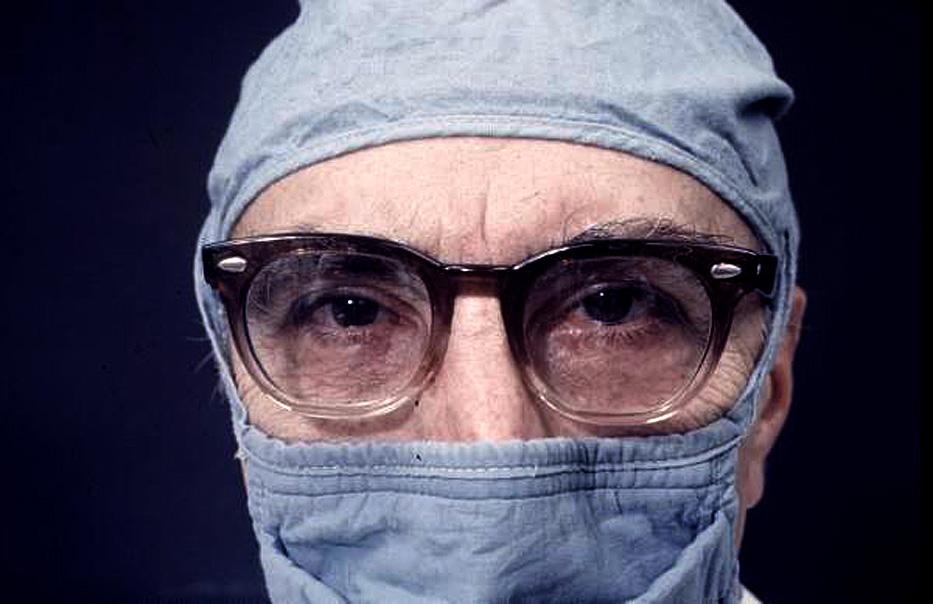 Dr. Michael DeBakey Has A Few Words About Artificial Hearts In 1966 – Past Daily Reference Room
Click on the link here for Audio Player – NBC Radio – Meet The Press – Interview With Dr. Michael DeBakey – May 1, 1966 – Gordon Skene Sound Collection
As one of the pioneers in medical research towards the development of an artificial heart, Dr. Michael DeBakey was one of the surgeons responsible for developing the first external heart pump for use in a patient, the Left Ventricular Bypass Pump. It was one more element in what was hoped to be a fully functional artificial heart, hopefully by the end of the decade.
This interview, via Meet The Press, was done on May 1, 1966 shortly after DeBakey had successfully installed a Heart Booster Implant in a patient, who unfortunately died shortly after. In many of these early attempts, the initial procedure worked, but the cause of death usually had nothing to do with the procedure itself, but rather something else. In this case the patient died from lung failure, which was unrelated to the implant of the Bypass Pump.
Despite the patients deaths, a considerable amount of knowledge was gained in the development and perfection of what was hoped to be a functioning and successful artificial heart in the very near future. But it was easy to be cynical, with quips that "the operation was successful – the patient died", as reaction from doubters.
Still, the trials and development continued and Dr. Michael DeBakey was one of several pioneering surgeons working on these technical advances in medicine as well as several other developments in the area of cardiovascular research. Each operation and each step offered hope for the future.
Here is that Meet The Press interview from May 1, 1966.
Related articles