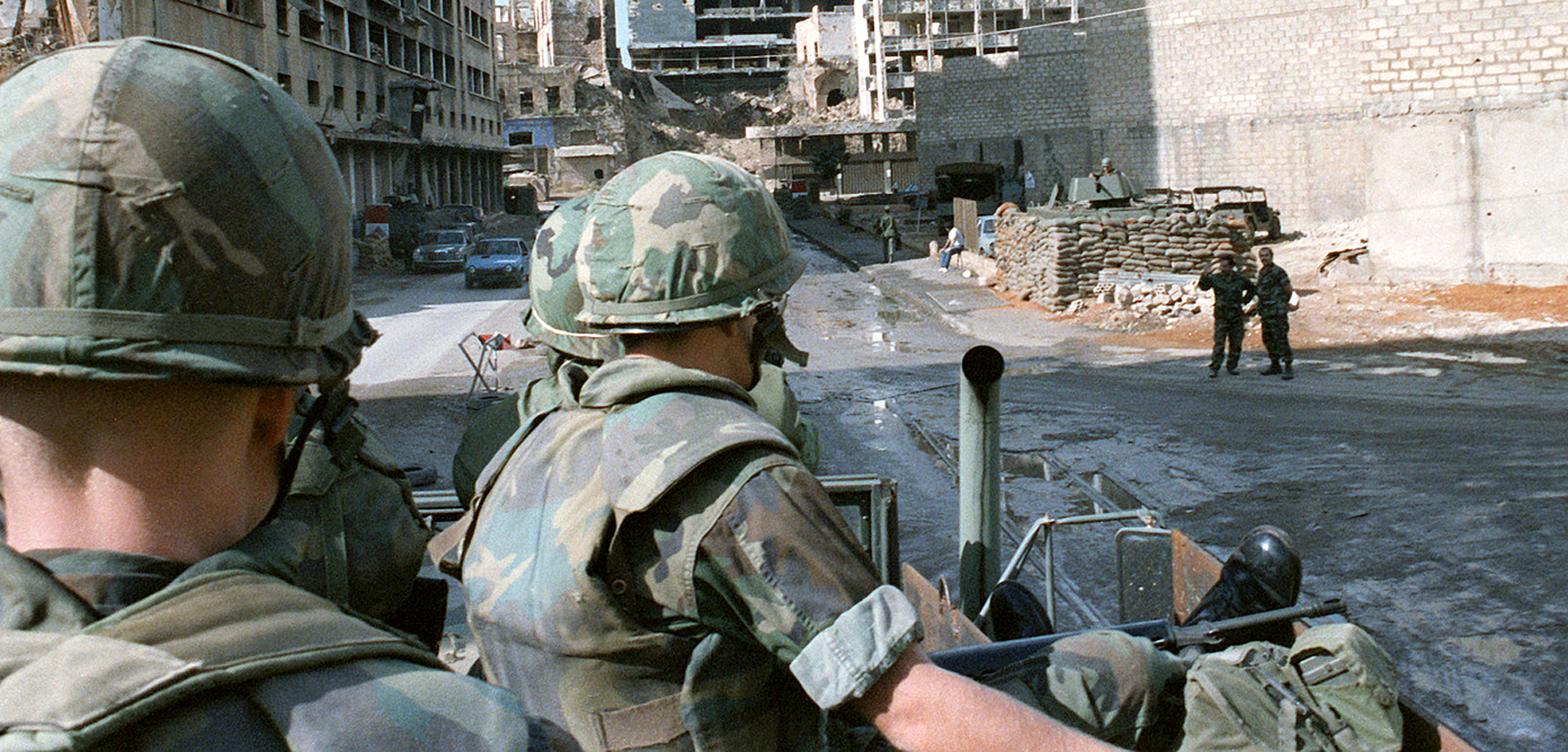 November 23, 1983 – Soviets Walk Out In Geneva – Marines On Alert In Beirut – Tough Going To Grandmother's House This Thanksgiving.
| | |
| --- | --- |
| | [laterpay_premium_download target_post_id="53739″ heading_text="Download For $1.99:" description_text="November 23, 1983 – CBS World News Roundup – Gordon Skene Sound Collection" content_type="link"] |
A little bit means a lot: Become a Patron!
November 23, 1983 – CBS World News Roundup – Gordon Skene Sound Collection –
November 23, 1983 – Between Geneva, Beirut and the Great Lakes, a busy news day. Starting with word of a walkout by Soviet negotiators in Geneva over the issue of medium range missiles in Europe. On leaving, the Soviet delegation statement was terse; saying the talks had been discontinued with no date set for their resumption. A U.S. statement put a slightly different emphasis on what happened; the Kremlin was taking an earlier than expected pause in the talks. Officials said the Soviet discontinued the present round of negotiations. It was no secret this set of talks was set to end in less than a month with a resumption plan in January after the holidays. There was nothing to indicate on either side that there was anything getting in the way of that resumption.
Meanwhile, in Beirut. Still recovering from the barracks bombing in October, Marines were on high alert for follow-up terrorist attacks. This latest one came in the midst of an early Thanksgiving dinner when word came that a car loaded with explosives might be in the area and the Marines were taking no chances. Published reports that the Marines might be allowed to get more aggressive under fire have sparked an FBI inquiry. The investigation by the Justice Department was ordered following news reports in mid-September that the Reagan administration had considered allowing U.S. Marines in Beirut to call in airstrikes to defend themselves. At the time there was no major controversy, no public objection from White House officials, and in fact the very next day it was announced the President had approved the recommendation. But the Justice Department was ordered to investigate because it appeared the story had leaked out of a top secret meeting of the National Security council. The investigation reportedly involved very senior administration officials, including Chief of Staff Baker, CIA Director William Casey as well as the Secretaries of State of Defense. One report said they had already been interviewed by the FBI. But the usually reliable sources have shied away from discussing the probe; the public position is: no comment. The reason – the investigation itself was considered classified.
And weather was going to be a big factor in the upcoming Thanksgiving festivities. A major storm, called Dangerous by the Weather service was heading toward the Great Lakes region. The death toll was 19 travelers so far and forecasters were saying it would be tough, if not impossible to get to Grandmother's house for Thanksgiving anywhere from Colorado to Minnesota.
And that's a small slice of what was going on, this November 23, 1983 as presented by The CBS World News Roundup.