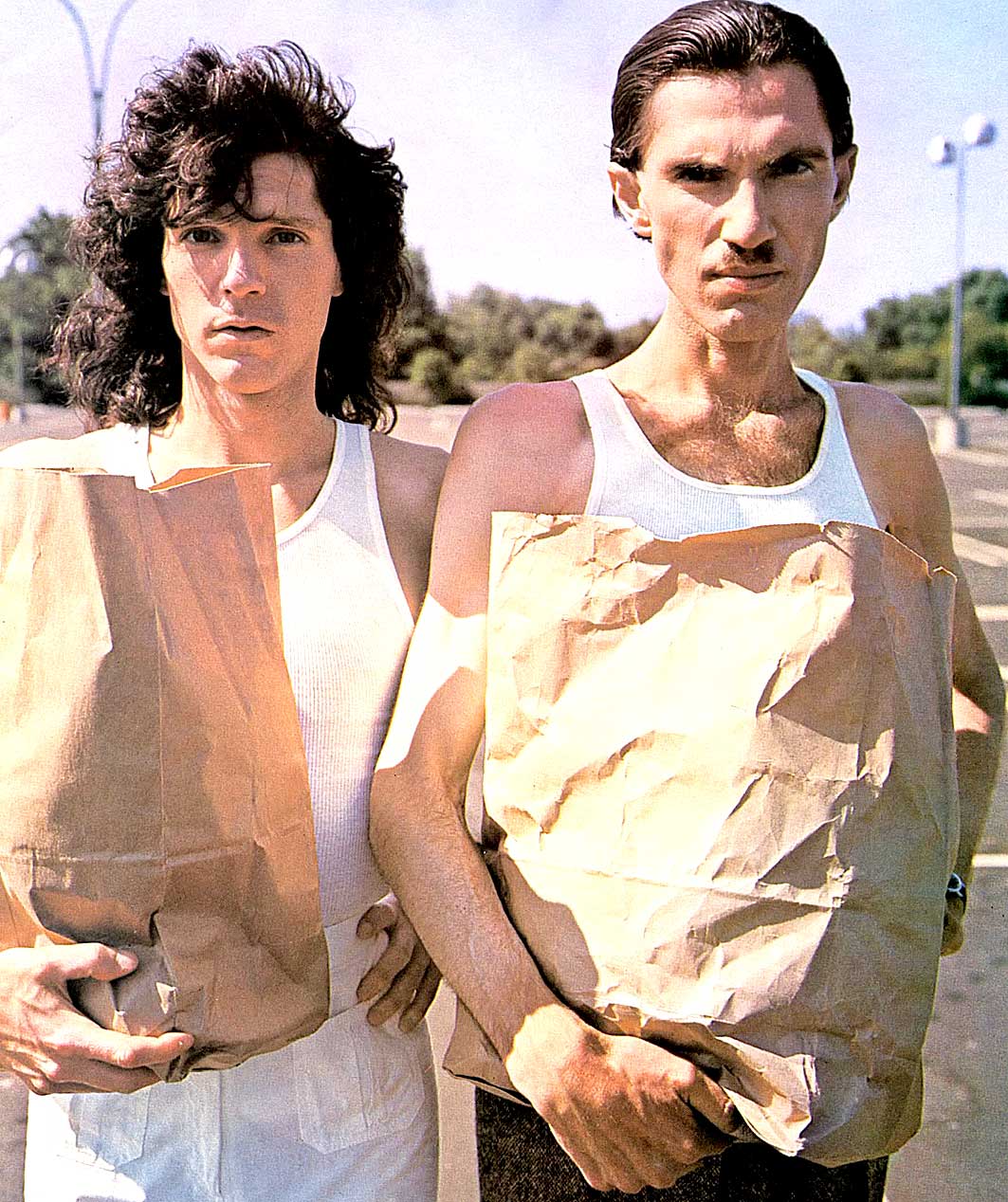 Sparks – In Session At The Record Plant – 1974 – Past Daily Soundbooth
From their beginnings in the late 1960s as Halfnelson, to a name change, direction change and a long career embracing and anticipating a veritable plethora of styles, the brothers Ron and Russell Mael as Sparks, have come to embody all that is quirky, arcane, acerbic and unpredictable about Pop Music.
Having anticipated Glam, and later Electronica, Sparks started off as an Art-Rock niche. Ron's Operatic falsetto and Russell's moribund glint, the two have remained unique and active, almost 50 years after their inception as a reaction to their Pacific Palisades, West Coast roots.
Gaining an almost instant fan-base in the UK and Continental Europe, they concentrated on the scene around London in the 1970s. Signing with Island Records (after a stint with Todd Rundgren's Bearsville Records as Halfnelson and then Warner Bros as Sparks) they produced string of hits which bolstered their standing as a band who could sell records. However, the U.S. market was still elusive. And once Island Records officially established their U.S. arm, a movement was afoot to get the band the same cult following in the U.S. as it had in Europe.
Tonight's session comes from a promotional appearance Sparks made at The Record Plant in Hollywood, and broadcast by the prominent L.A. station KMET in September of 1974. Most of the material comes from their then-latest release Kimono My House. This was Sparks during their band days, when they had additional musicians accompany them. Later, they would get into Electronica and New-Wave and the band would appear occasionally.
What has always been wonderful about Sparks is the unpredictability they bring to their music – the constantly changing and evolving styles. Sometimes it's hard to follow or keep up with. But part of the fun of music has always been not staying in the same place for too long.
If you know Sparks as the Electronica duo, you may be unfamiliar with this aspect of their careers.
I would still urge you to turn this one up though.