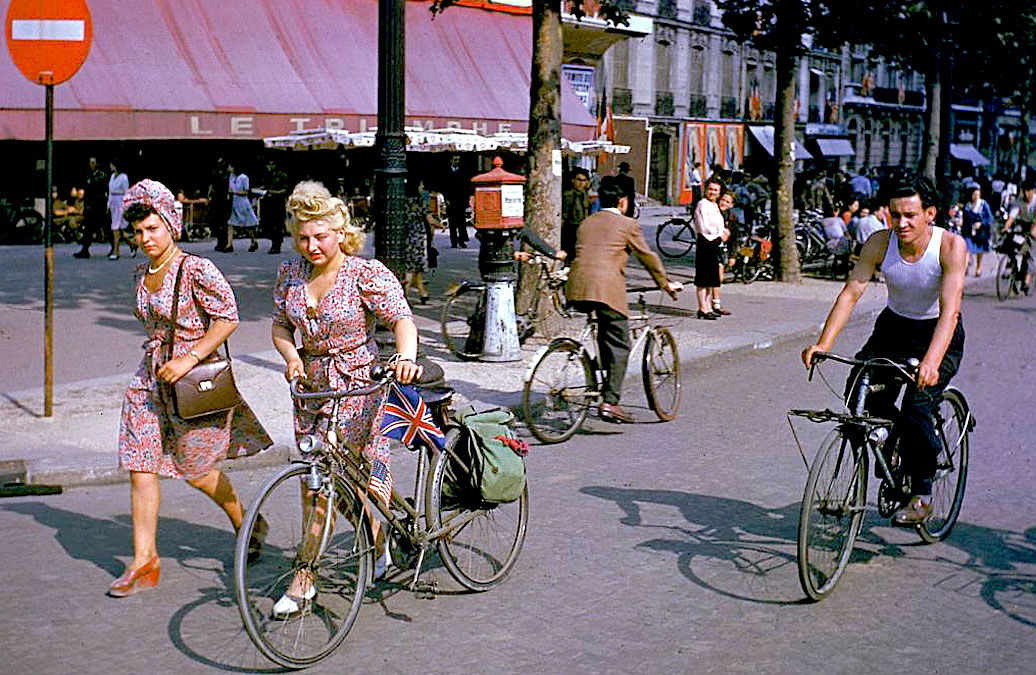 May 13, 1945 – Springtime In Paris – The Pause – Gearing Up For The Next Phase.
| | |
| --- | --- |
| | [laterpay_premium_download target_post_id="21209″ heading_text="Download For $1.99:" description_text="May 13, 1945 – Paul Manning Report From Paris – Mutual – Gordon Skene Sound Collection" content_type="link"] |
Every little bit helps: Become a Patron!
On this Springtime day of May 13th 1945, the celebrations ending the War in Europe were finally subsiding, and the daunting prospects of a Post-War Europe were coming to light. There was still a war going on – the focus shifted to the Pacific, where fighting continued without letup.
VE Day marked the start of the political, economic and physical reconstruction of the continent. In June 1945, 50 countries signed the United Nations Charter and pledged to maintain international peace and security. Millions of refugees and displaced persons, whose lives had been violently uprooted by the war, began the long and difficult process of recovery and repatriation. Leading Nazi officials faced trial for war crimes and crimes against humanity.
After the liberation 10,000 collaborators in France were summarily executed. Resistance movements refused to give up their weapons, and in 1948 continuing violence by communists led to a state of emergency being declared in Italy and France. Law and order was restored only by employing draconian measures such as mass arrests.
But it was Springtime in Paris, and it was a Sunday and the weather was warm and people were just starting to feel human again. The Allied troops stationed in Paris were pausing between reassignment to peacekeeping or relocation and retraining for the anticipated invasion of Japan. For many soldiers, this Sunday was part of a three-day leave.
So news for this day, a Sunday (and Mothers Day in 1945), was about the pause; the gearing up for the next phase and the re-tooling for the remainder of the War, it was a story with no neat endings – it was the end of one phase and the beginnings of another.
It was all reported by Paul Manning, direct from Paris, via his weekly report for Mutual on May 13, 1945.