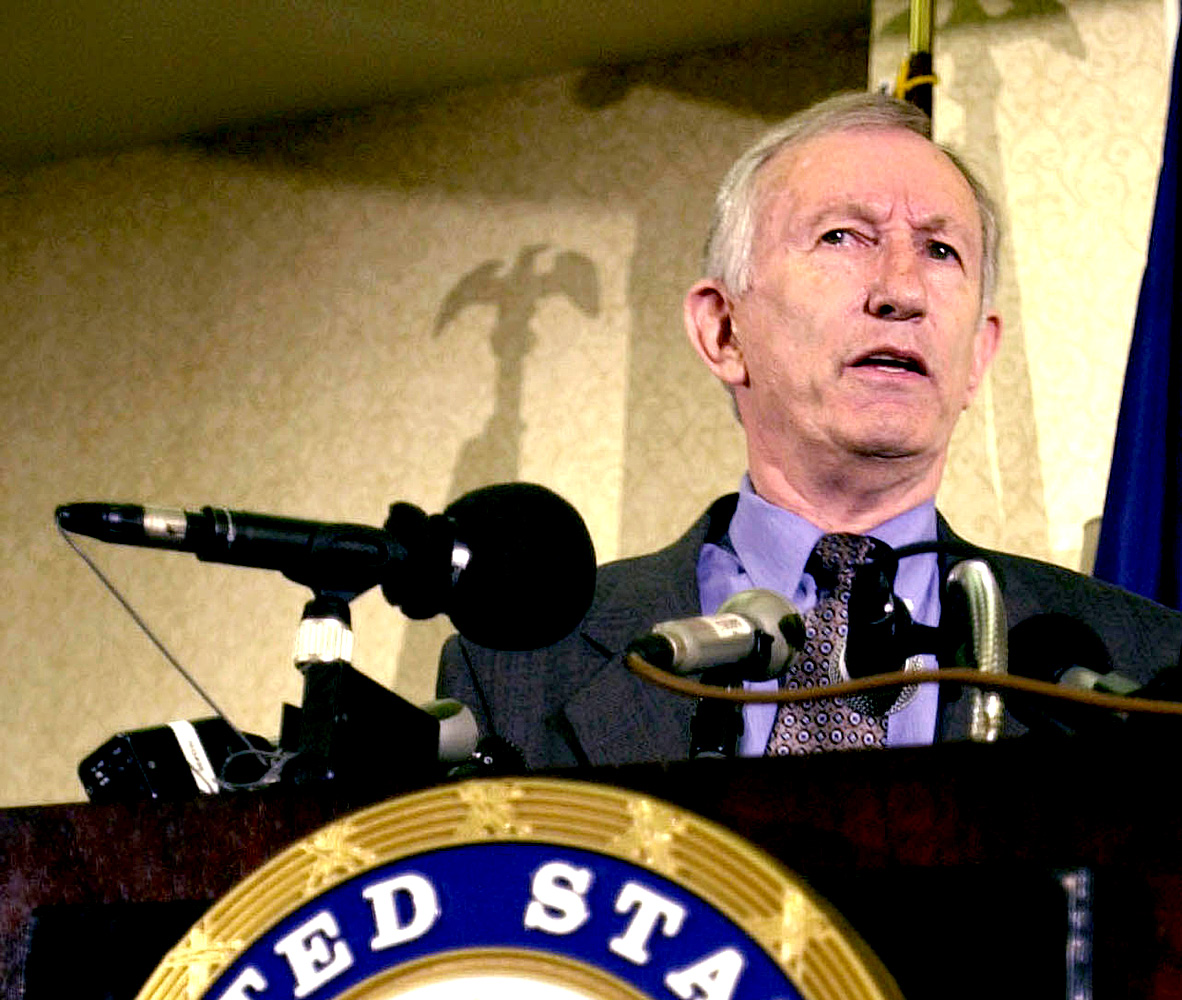 May 23, 2001 – A Seismic Senate Shift – A Senator Goes Rogue – A Tax-Cut Cometh
May 23, 2001 – CBS World News Roundup – Gordon Skene Sound Collection –
May 23, 2001 – A day of wonders on Capitol Hill. News that Republican Senator Jim Jeffords of Vermont was going to announce his intention to quit the GOP and go Independent had many reeling from the possibilities of a Democratic-Controlled Senate. Jeffords, a longtime Republican, announced his decision to leave based on an increasing opposition to the policies of President George W. Bush and a desire to follow his own conscience, and not the party line. Jeffords agreed to vote with the Democrats on all procedural matters except with permission of the whip, in exchange for the committee seats that would have been available to Jeffords had he been a Democrat during his entire Senate tenure. He was free to vote as he pleased on policy matters, but more often than not would vote with the Democrats.
Jeffords's party switch made him only the second Senator from Vermont to caucus with the Democrats. The seat that Jeffords occupied had been held by a Republican from 1857, when Solomon Foot joined the new party, until Jeffords became an Independent. The news was greeted by members of the GOP with a seismic jolt, as it now shifted power to the Democrats in this single move.
There was other news – Tax cuts on the horizon. The Senate okayed a $3.1 Trillion Tax-cut plan. President Bush got most of what he wanted, but there was trouble expected to get the House and the Senate on the same page. There was mixed reaction; Democratic Senator Kent Conrad said that 33% percent of the benefit of this tax cut would go to 1% of the wealthiest and would give half as much to the bottom 60%. However Senate Majority Leader Trent Lott said the vote spoke for itself – that 62 Senators voted yes and that meant tax relief for America. Senator Joe Liberman said it was a sad day for Fiscal responsibility. Only time would tell.
And that's a small slice of news as it was going on in the world, but mostly in Washington, this May 23, 2001 as presented by The CBS World News Roundup: Late Edition.